2018 European Chapter International Conference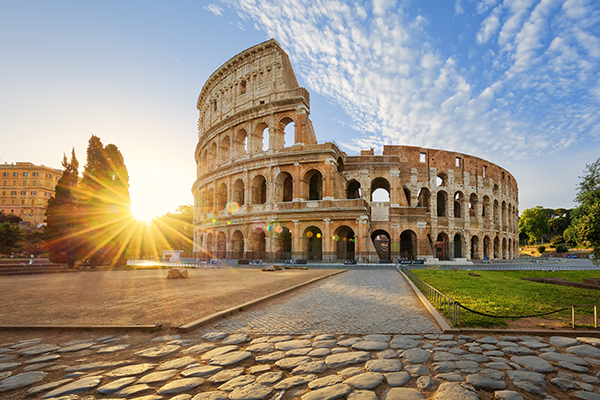 Date & Time
June 7, 2018
-
June 8, 2018
Venue
Lanterna di Fuksas
Via Tomacelli, 157
Rome , RM 00186
Italy
Presentation Archive
The Changing Position of South Europe – Who is Catching Up?
Introduction: Nicholas Chatztsolis, CRE, Managing Director, Axies S.A. (Part of CBRE Affiliate Network)
Speakers: Richard Holberton, Senior Director, CBRE EMWA Research and Raffaella Pinto, Head of Research, Italy
How Europe has Dealt with the Crisis. What Will be the Aftermath?
Moderator: Maarten Vermeulen, Managing Director for Europe, Russia & CIS, RICS
Speakers: Nicholas Chatztsolis, CRE, Managing Director, Axies S.A. (Part of CBRE Affiliate Network); Leo Civelli, Chief Executive Officer, Real Estate Advisory Group (REAG), European Operations, Duff & Phelps; Sandra Daza, Director General, Gesvalt; Rafael Pelote, Head of Market Intelligence, Sonae Sierra
De-Risking of the Bank Sector and Equity Crowdfunding: New Opportunities for Real Estate
Moderator: Antonio Campagnoli, CRE, IL PUNTO Real Estate Advisor Srl, CORFAC International 
Speakers: Luca Allevi, CoFounder, CrowdRE; Claudio Giannotti, University of Rome LUMSA; Raoul Ravara, Director of Funds, Dea Capital Real Estate; Daniele Raynaud, Founder and Managing Partner, Raynaud Studio Legale
Hospitality Real Estate: When Leisure Meets Bricks
Moderator: Giuliano 'GG' Gasparini, CRE, Senior Vice-President, Hospitality and Leisure Asset Management, Aldar Properties
Speakers: Philip Bacon, Director, Horwath Spain; Claudia Bisignani, Executive Vice President, Hotels & Hospitality Group, JLL; Adamantia Phoca, Director, Hospitality and Special Assets, AXIES S.A.; Zachary Schwartz, Vice President, Cerberus UK
How Technology Has Changed The Business Model
Moderator: Edoardo Colombo, Innovation Advisor

Speakers: Michail Ivanov, Director Business & Technology, Duff & Phelps; Antonio Lopez de Avila, Director of the Travel & Tourism Innovation Center, IE Business School; Toni Marcelli, CONSOB; Alessandra Priante, Ministry of Heritage and Cultural Activities and Tourism (Italy); Francesco Terra, International Business Director, UrbiStat