FOUNDATION PROFILE
Initially created as an Educational Trust Fund in 1965, the Foundation broadened its mission in 1997 as a philanthropic vehicle for the CRE organization, adding a separate international corpus endowed by Daryl Lippincott, CRE in 2000. The current balance of the combined corpuses is about $1.6 million and over $1.2 million in grants have been funded to date both domestically and internationally.
MISSION STATEMENT
The Counselors of Real Estate Foundation supports projects of social, community, and/or educational benefit which contain a meaningful connection to real estate and knowledge sharing, while enhancing the profiles of real estate counseling, the CRE credential, and The Counselors of Real Estate worldwide.
GRANT PARAMETERS
Grant requests should meet the following parameters:
Support the mission of the Counselors of Real Estate Foundation.
Grant size between $10,000 and $100,000. Grants typically range between $10,000 and $30,000 per year per recipient.
Grant period no longer than three years.
A Counselor of Real Estate must be involved in either the grant application process or in actively monitoring/implementing the project.
Grant applications are accepted at any time. However, Foundation meetings typically take place in mid-February and mid-September and applications received less than 30 days in advance may be deferred to a future meeting.
DESIRED CHARACTERISTICS AND POTENTIAL IMPACTS
It is not necessary for a grant request to meet every criteria/characteristic listed below; the list is intended to provide general guidance for the projects that the Foundation is seeking to fund.
Having a game-changing, consequential focus on critical contemporary real estate issues.
Improving the level of data and data analysis used in the real estate industry.
Making a meaningful difference in a local community including disaster relief if directly related to a real estate issue such as housing.
Providing highly relevant, purposeful real estate education at the local, regional and global level.
Projects that can be replicated in other communities and/or serve as a template for future projects.
Projects that encourage the participation and engagement of under-represented groups in the field of real estate.
Projects that showcase and enhance the Counselors of Real Estate brand; and potentially related to the Counselors' "Top Ten Issues".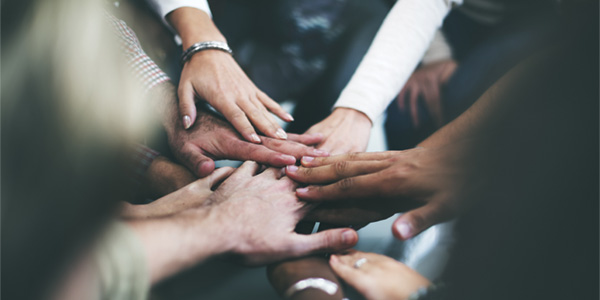 PLEDGE YOUR SUPPORT
Help make the CRE Foundation a force in your community by donating today.

TRUSTEES:
James S. Lee, CRE - Foundation Chair
William P.J. McCarthy, CRE - Foundation Vice Chair
John J. Baczewski, CRE - Foundation Secretary/Treasurer
Deborah J. Cloutier, CRE - Trustee
Edward W. Dinan III, CRE - Trustee
Graham C. Grady, CRE - Trustee
Alan G. Hembel, CRE - Trustee
John J. Hentschel, CRE - Trustee
David Hooks, CRE - Trustee
Gregory B. Ibbetson, CRE - Trustee
Roy J. Schneiderman, CRE - Trustee
Peter E. Sockler, CRE - Trustee
A. Lloyd Thomas, CRE - Trustee
Elaine M. Worzala, CRE - Trustee
Bowen H. McCoy, CRE - Trustee Emeritus