The CRE® designation is awarded to those individuals who are invited by their peers into the membership of The Counselors of Real Estate, and who accept the invitation by fulfilling the entry requirements of the organization. If you feel you qualify to be a Counselor and have at least 10 years of industry experience, and three year in real estate advisory work, you may also self-apply.
Counselors of Real Estate have varied professional backgrounds. The terms below describe key qualities exhibited by every Counselor:
Ethics:
Known in the real estate industry as someone of high integrity and honesty

Approaches problems and decisions independently, factoring in divergent facts and opinions
 Experience:
Has ten years of practical experience in a real estate related profession (which could include 2 years for a master's degree)

Three or more years have involved the provision of real estate advisory services

Counseling work has had significant influence on important decisions
 Expertise:
Employs sophisticated analytic methods and practices

Recognized and respected by peers for expertise

Exhibits a high level of skill, competency and proficiency
 Influence:
Influences real estate decisions critical to the success of your client, company, or organization

Employer/clients value your work and rely on your advice to guide their actions

Demonstrates broad situational awareness of client's overall business and can render services in that context
 Prominence:
Recognized intellectual or business leader in the profession

Known for innovative business management and/or problem resolution

Engaged in local and/or national efforts to advance the profession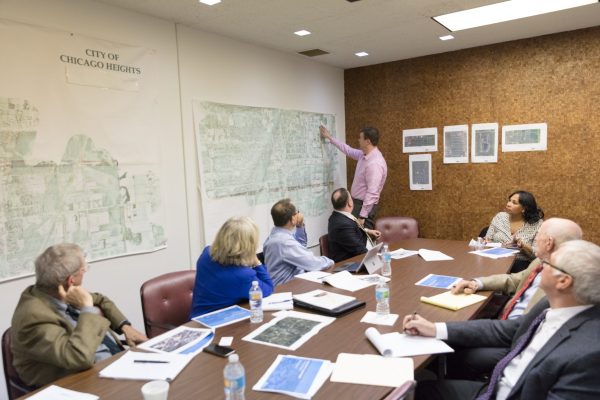 The Applicant must show evidence that he or she provides advice or guidance that significantly affects real estate decisions, without personal bias or conflict of interest.
The Applicant must have a minimum of ten years of practical experience in real estate, three of which must be in real estate counseling.

The Applicant must be accomplished and highly regarded for integrity, ethics, judgment, leadership, knowledge, and superior expertise in his or her organization and/or field(s) of specialty.
The Applicant must demonstrate Ethics, Experience, Expertise, Influence and Prominence as further discussed above.
If invited to membership in The Counselors of Real Estate, the Applicant must agree to hold some form of membership in the National Association of Realtors® (NAR). NAR offers Institute Affiliate membership at a nominal fee to fulfill this requirement; local Board membership is not required.
Qualities and Attributes of Successful Applicants
Candidates for membership in The Counselors of Real Estate must provide "Real Estate Counseling" services in an ethical manner. They must also demonstrate sufficient prominence, influence, expertise, and experience as determined by the CRE Invitation Committee based on a review of the RFQ, client/employer references, interviewer analysis, and other information.

Successful candidates will display varying combinations of attributes and strengths, with some being highly prominent, others focused on complex problem solving in one or more specialty areas, and others assuming extremely active roles in the real estate industry. Some candidates offer a combination of these characteristics.

The CRE Invitation Committee is charged with assessing a candidate's eligibility for membership by evaluating their attributes as detailed in the "Qualifications & Eligibility" section of the website. In addition to assessing a candidate's professional qualifications, Invitation Committee members carefully weigh the opinions of the interviewer and recommendations of current members of the CRE organization. All deliberations of the Invitation Committee are confidential to maintain maximum independence.
Diverse Expertise Of Counselors
There has always been a certain confusion about various professions and whether individuals engaged in these specialties perform sufficient real estate "counseling" to be considered for membership.

In the final analysis, Counselors are real estate professionals who demonstrate prominence, expertise, experience, ethics, and influence in the provision of real estate advisory services to their clients, the public, and/or employers and satisfy The Counselor organization's definitions of "Real Estate Counseling" and "Counselor of Real Estate". The exact nature of the work performed is not constrained by practice in any specific discipline but is measured by the quality and rigor of the work performed.
Real Estate Counseling: The act of providing advice or guidance which significantly affects real estate decisions, without personal bias and/or conflict of interest.
Counselor of Real Estate (CRE): Those designated a "Counselor of Real Estate" are prominent real estate practitioners recognized for their expertise, experience, and ethics in providing advice that influences real estate decisions.
Hear what some of our members do professionally: