CRE Specialty Interest Groups are interactive Business Forums providing Counselors invaluable opportunities to regularly collaborate, exchange information, offer perspective, and pose questions to CREs of similar specialty in an atmosphere of trust and cooperation.
Asset and Property Management
An interactive discussion of asset and property management issues. What are we up against?  What are the possibilities and concerns that characterize today's marketplace and how do we address them? 
John Viggers, CRE
Regional Vice President, Cushman & Wakefield Iowa Commercial Advisors
Bob Rajewski, CRE
Professor of Practice, Undergraduate Program Director - Temple University/Partner in PGain LLC
Counselors in the Classroom
This Interest Group will actively explore opportunities and initiatives Counselors of Real Estate might pursue to contribute to the academic community in ways that particularly resonate with today's real estate professors and students.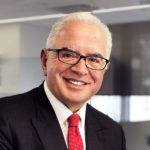 Tino Korologos, CRE
Clinical Assistant Professor, New York University
Principal, Leonidas Partners, LLC
Mark Levine, Ph.D., CRE
Professor, Past Director, Chair Holder, University of Denver
Finance/Investment
Borrowers are seeking debt restructure. Funds in distressed arenas are actively raising money. Where is future capital going to come from? What is the situation if you're a borrower or lender today and down the road?
Tom Fink, CRE
Senior Vice President, Managing Director, Trepp, LLC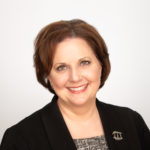 Cate Agnew, CRE
Head of Valuation, Natixis Corporate and Investment Banking
Housing and Social Services
Will COVID-19 alter the rebirth of urban living which had been underway? Multifamily housing fundamentals are strong. Will that change? What will be the impact on senior housing? Student housing?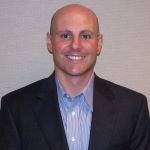 Brad Weinberg, CRE
Partner, Novogradac & Company LLP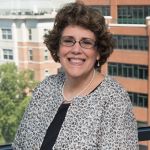 Kim Betancourt, CRE
Director of Economics and Multifamily Research, Fannie Mae
Infrastructure
Counselors play an important role advising on public sector infrastructure projects, designing solutions for complex problems, and often assembling public private partnerships on everything from roads to utilities to structures and more. How are these deals coming together? What is state-of-the-art? How do we overcome the unique challenges of these projects?
Korin Crawford, CRE
Executive Vice President, Griffin|Swinerton
Orion Fulton, CRE
Advisory Services Business Leader, Arup
Institutional Investment
Institutional investment in commercial real estate continues to evolve, especially over the past two years due to the pandemic. Asset selection, as well as demographics, are redefining the criteria pension funds, endowments, foundations, and high net worth families look for in this investment class. Join us to discuss the latest issues in institutional investment in real estate including asset allocation, return horizons, changing demographics, and many other aspects in this ever-changing landscape.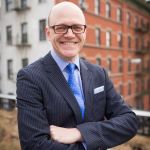 Jonathan Schein, CRE
CEO & Executive Director, Real Estate Limited Partner Institute
Lori Mason Curran, CRE
Investment Strategy Director, Vulcan, Inc.
Leasing: Tenant Rep and General
CREs create solutions, especially in adverse situations. How are market participants reacting to market disruptions?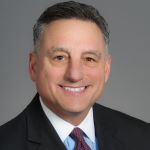 Robert Nahigian, CRE
Principal, Auburndale Realty Co.
Justin Landry, CRE
Vice President of Finance and Capital Markets, Stirling Properties, LLC
Legal and Insurance
So much has happened so quickly in today's convoluted and uncertain world that it is difficult to fully analyze and digest the vast number of issues relating to property rights and individual liberties that surface on a daily basis. Let's Talk.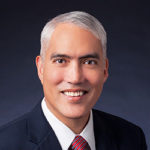 Mark Murakami, Esq., CRE
Director/Shareholder/Attorney, Damon Key Leong Kupchak Hastert
Mikaela Rivera, CRE
Attorney, Waas Campbell Rivera Johnson & Velasquez LLP
Prop Tech and Technology
An ongoing discussion of the foundational role of technology in real estate: transacting deals, making decisions, and operational risk management.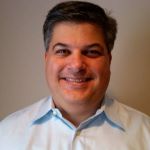 Demetrios Louziotis, Jr., CRE
Partner, Pavonis Group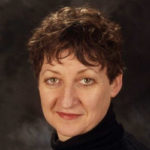 Judith Amoils, CRE
President, Thinking Strategy: New Paradigms, Inc.
SALT: State and Local Taxes
The impact of the global pandemic has impacted many property values but how will that translate into SALT property tax assessments and appeals? Taxing jurisdictions delayed the inevitable in 2020, refusing to recognize and address the impact of the pandemic as it occurred after the majority January 1 lien date. Now, property owners have experienced and documented, the significant impact of the pandemic on real property values. Join us as we explore the fundamentals of property tax, the impact of data and emerging assumptions into the recovery.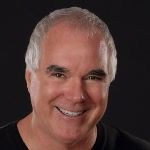 Todd Jones, CRE
Principal, RealAdvice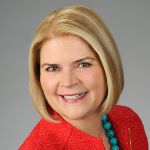 Anne Joyner Sheehan, CRE
Chief Executive Officer, Real Property Tax Advisors
Valuation/Appraisal
In this unusual time, how do you appraise commercial real estate properties? A new set of assumptions have emerged - and uncertainties abound. What will be the (new) normal now and in the future?
Brian Johnson, CRE
Global Lead - Real Estate Valuations, Deutsche Bank
Jeffrey Beaver, Esq., CRE
Partner, Miller Nash Graham & Dunn LLP