CRE Specialty Interest Groups are interactive Business Forums providing Counselors invaluable opportunities to regularly collaborate, exchange information, offer perspective, and pose questions to CREs of similar specialty in an atmosphere of trust and cooperation.
Asset and Property Management
An interactive discussion of asset and property management issues. What are we up against?  What are the possibilities and concerns that characterize today's marketplace and how do we address them?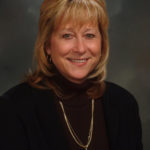 Jill Hatton, CRE
Chair and Committee Member,
Mass PRIM Real Estate & Timber Committee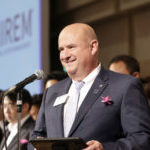 Donald Wilkerson, CRE
President/CEO,
Gaston and Wilkerson Management Group
Commercial Development
Whether you spearhead development using your own capital or work with an institutional investor, there are multiple challenges and opportunities in the post Covid Era.
What asset classes are most profitable?
What markets are most appealing and WHY?
How do you compete?
How are you, or your client addressing ESG compliances and DEI concerns related to your project? How is your product changing?
How do you counsel clients to identify the next best project and grab it ahead of the competition?
The "Development Specialty Interest Group" will talk though what it takes to "Spot the Deal and Get it Done."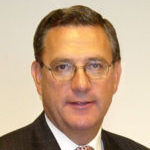 Dana Rowan, CRE
Managing Partner
The Exeter Companies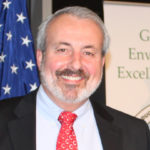 George Vallone, CRE
President
The Hoboken Brownstone Company
Counselors in the Classroom
This Interest Group will actively explore opportunities and initiatives Counselors of Real Estate might pursue to contribute to the academic community in ways that particularly resonate with today's real estate professors and students.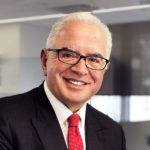 Tino Korologos, CRE
Clinical Assistant Professor, New York University
Principal, Leonidas Partners, LLC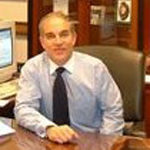 Mark Levine, Ph.D., CRE
Professor, Past Director, Chair Holder
University of Denver
ESG Point-Counterpoint
Many employees and active investors increasingly insist that the companies in which they invest and/or for which they work make socially responsible choices.  In addition to being good stewards of the environment, these businesses are expected to treat employees well, create healthy products and services and contribute to the greater good in meaningful ways.  For these individuals, investing is not just about turning a profit or growing one's nest egg…. it is about building and thriving responsibly and sustainably.
Conversely, others hold fast to the belief that when a corporation or individual limits their investment options and potentially pays more to invest in companies that emphasize social and ethical responsibility, they sacrifice return on investment.  They argue that the primary incentive for investment is obtaining the highest return possible. The thinking of this constituency: when socially responsible investing becomes the primary objects, the financial side of the equation will suffer – at least part of the time.
Has the ESG initiative become too broad and restrictive…. or does it bring important, long overlooked issues to the forefront?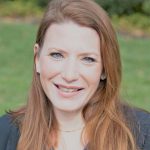 Kirsten McGregor, CRE
Principal & Founder
Sagax Associates, LLC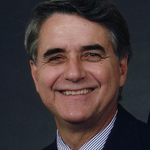 Fred Campbell, CRE
President, CEO
Cascade Group, LLC
Finance/Investment
Borrowers are seeking debt restructure. Funds in distressed arenas are actively raising money. Where is future capital going to come from? What is the situation if you're a borrower or lender today and down the road?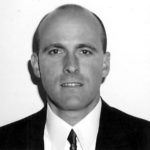 Brian Johnson, CRE
Global Lead - Real Estate Valuations
Deutsche Bank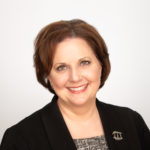 Cate Agnew, CRE
Head of Valuation
Natixis Corporate and Investment Banking
Housing
Join fellow Counselors at the Housing Interest Group Meeting for fresh data on rent payments, vacancy rates, and revenues, as well as updates on federal housing policy. Update your colleagues on what you are seeing. Bring your questions and experiences.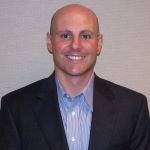 Brad Weinberg, CRE
Partner
Novogradac & Company LLP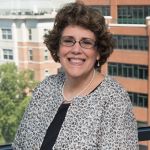 Kim Betancourt, CRE
Director of Economics and Multifamily Research
Fannie Mae
Infrastructure
Counselors play an important role advising on public sector infrastructure projects, designing solutions for complex problems, and often assembling public private partnerships on everything from roads to utilities to structures and more. How are these deals coming together? What is state-of-the-art? How do we overcome the unique challenges of these projects?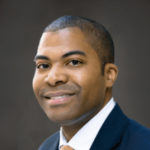 Korin Crawford, CRE
Executive Vice President
Griffin|Swinerton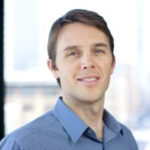 Orion Fulton, CRE
Advisory Services Business Leader
Arup
Institutional Investment
Institutional investment in commercial real estate continues to evolve, especially over the past two years due to the pandemic. Asset selection, as well as demographics, are redefining the criteria pension funds, endowments, foundations, and high net worth families look for in this investment class. Join us to discuss the latest issues in institutional investment in real estate including asset allocation, return horizons, changing demographics, and many other aspects in this ever-changing landscape.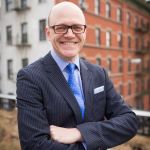 Jonathan Schein, CRE
CEO & Executive Director
Real Estate Limited Partner Institute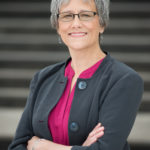 Lori Mason Curran, CRE
Investment Strategy Director
Vulcan, Inc.
Leasing: Tenant Rep and General
CREs create solutions, especially in adverse situations. How are market participants reacting to market disruptions?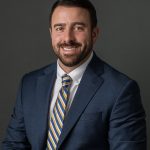 Justin Landry, CRE
Vice President of Finance and Capital Markets Stirling Properties, LLC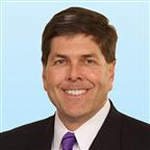 David Lockwood, III, CRE
EVP and Chief Operating Officer
Colliers International South Carolina, Inc
Legal and Insurance
So much has happened so quickly in today's convoluted and uncertain world that it is difficult to fully analyze and digest the vast number of issues relating to property rights and individual liberties that surface on a daily basis. Let's Talk.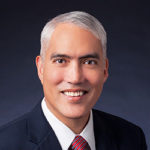 Mark Murakami, Esq., CRE
Director/Shareholder/Attorney
Damon Key Leong Kupchak Hastert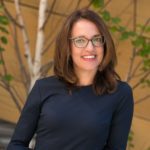 Mikaela Rivera, CRE
Attorney
Waas Campbell Rivera Johnson & Velasquez LLP
Prop Tech and Technology
An ongoing discussion of the foundational role of technology in real estate: transacting deals, making decisions, and operational risk management.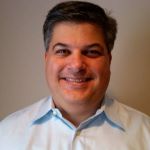 Demetrios Louziotis, Jr., CRE
Partner, Pavonis Group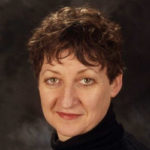 Judith Amoils, CRE
President, Thinking Strategy: New Paradigms, Inc.
SALT: State and Local Taxes
The news headlines in 2022 continue to be dominated by the continued impact of the pandemic on commercial real estate, notably the unanticipated increase in the transaction prices for certain asset classes coupled with significant declines in others. The domino effect continues, impacting property tax assessments, appeals, litigation and overall policy. With the continued impact on demand and pricing, assessors and property owners alike continue to wrestle with the unprecedented impact on assessed values, creating new interpretation of methodology, policy and legal parameters. The Top 10 SALT issues of 2021/22 include the impact of on the market value of real property, particularly the new remote workplace versus in-office work, significant change in value for asset classes that both benefitted and suffered from the pandemic and resulting the impact on the owner's property tax liability. These unprecedented issues will work their way through the local and state appeals processes, setting new precedents for years to come.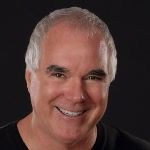 Todd Jones, CRE
Principal, RealAdvice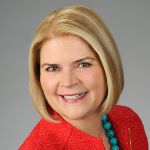 Anne Joyner Sheehan, CRE
Chief Executive Officer, Real Property Tax Advisors
Valuation/Appraisal
In this unusual time, how do you appraise commercial real estate properties? A new set of assumptions have emerged - and uncertainties abound. What will be the (new) normal now and in the future?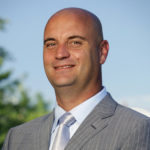 Anthony Graziano, CRE
CEO, Integra Realty Resources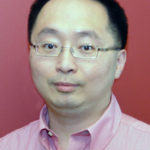 Robby Tandjung, CRE
Executive Vice President, Altus Group