2018 European Chapter International Conference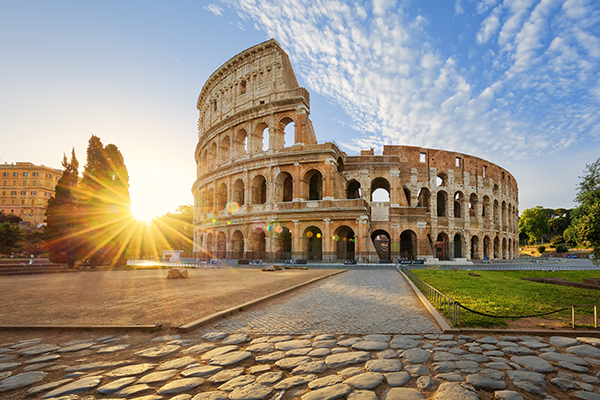 Date & Time
June 7, 2018
-
June 8, 2018
Venue
Lanterna di Fuksas
Via Tomacelli, 157
Rome , RM 00186
Italy
Spouse/Guest Information
Spouse/Guest Tour of Flaminio: 8th June 2018
Tour presented by Paolo Maselli, Architect
The tour will show you Flaminio area at the north of Rome that was developed at the beginning of the XX century along a Roman street, than expanded during the fascist period with the sporting structures of the Foro Italico, then hosting the 1962 Olympiad adding other sporting buildings and now have a new life with the realization places for music, culture and entertainment.
The visit will be a 4 hours walking tour to show spaces outside and inside. The schedule is flexible and should be modified.
1. 10:00 – Meeting Point – Stadio Flaminio (Pier Luigi Nervi)
Visiting Outside (the stadium is not being used)
2. 10:20 – Palazzetto dello Sport (Pier Luigi Nervi)
Visiting outside and inside.
3. 11:00 – Auditorium (Renzo Piano)
Meeting point, visiting the cavea and the roof gardens outside and the foyer with the museum of the Roman villa inside.
4. 11:40 – Villaggio Olimpico (A. Libera, L. Moretti)
Residential area, design for the 1962 Olimpiade.
5. 12:20 – Ponte Milvio
Pedestrian bridge of the Roman Period. To get here from Rome center: Tram 2 from Piazzale Flaminio – Pinturicchio bus stop.
6. 12:40 – Ministero degli Esteri
Outside view of this Institutional building design during the Fascist period.
7. 13:00 – Foro Italico
We keep walking in the sporting area, along different buildings: tennis, swimming pool, football (Stadio Olimpico), atletich (Stadio dei Marmi), and the Fascist urban design.
8. 13:20 – Accademia della scherma (Luigi Moretti)
Visiting outside the razionalist building designed in 1936
9. 13:30 – Lunch time at Cuccurucù
Italian restaurant with view over the river.
10. 14:30 – Ponte della Musica (BuroHappold, Kit Powell-Williams Architects)
We'll cross the recent pedestrian bridge who join the Flaminio area with the Foro Italico
11. 14:40 – Museo della Scienza (Paola Viganò)
An introduction about the project that want change the area in front of the Maxxi.
12. 14:50 – Maxxi (Zaha Hadid)
The visit will show the contemporary museum outside with the garden and public spaces inside.