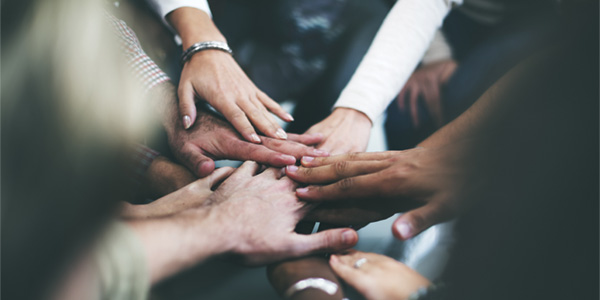 Rawpixel.com/Shutterstock.com
---
$1,000,000 in Grants. 80 Projects Funded. Countless Beneficiaries Worldwide. One Foundation.
Fifty-three years in the making and because of benefactors like you, the Counselors of Real Estate Foundation enters a highly proactive new era in 2020. How?
The CRE Foundation is committing more money to game-changing projects that have a consequential connection to real estate—projects that will make a meaningful difference in YOUR community and communities around the world.
You are positioned to play a central role in the Foundation's ambitious, results-oriented new mission by proposing initiatives and monitoring their progress. Together, we will execute solutions that impact and transform lives now and for generations to come.
Our funding priorities for 2020 include:
Addressing concerns identified in the Top Ten Issues Affecting Real Estate, such as affordable housing, infrastructure initiatives, and technology innovation;
Assignments undertaken by the CRE Consulting Corps to provide market-driven counsel to nonprofit owners of real estate;
Assisting regions and communities affected by natural disasters to rebuild or mitigate the effects of reoccurrence;
Grass roots projects which feature collaboration among the private sector, local governments and other community stakeholders to actively address issues related to real estate and economic development.
What's Past is Prologue
New Ecology, Inc., supported workforce affordable housing initiatives and sustainable real estate development in underserved communities in metropolitan Boston.
The Coalition for the Homeless of Central Florida worked with city government to run a shelter and family services program without deterring economic development in a gentrifying neighborhood.
First Nations, an indigenous Canadian people, was meaningfully impacted by learning real estate fundamentals, general business theories and management principles, enabling their informed protection of native lands with dignity and honor.
This work—and the other projects underwritten by the CRE Foundation—are possible because of YOU and your CRE colleagues. Join us in affecting change that makes a difference. Through real estate.
---
New Public Service Interest Groups Enhance Counselors' Giving Back
Giving back is a core value of Counselors. This "Giving Back" culture has long been established through existing initiatives including the CRE Foundation, CRE Consulting Corps, and the leadership and participation by individual Counselors in nonprofit organizations addressing a range of challenges. Envisioned and spearheaded by Scott Muldavin, CRE, the Giving Back Task Force aims to enhance Counselors' giving back efforts and expand opportunities for members to collaborate around public service activities through the formation of five CRE special interest groups:
Affordable Housing
Sustainability and Climate
Nonprofit Real Estate Strategies
Infrastructure
Disaster Response
These groups provide a forum for members with a common interest to utilize their real estate expertise for the greater good. Steering committees (in formation) will guide the interest groups and clarify and prioritize their efforts, including:
Sharing information
Serving as a resource to one another
Identifying potential Consulting Corps assignments or projects for Foundation support
Addressing additional projects as determined by the group
For more information, please contact Samantha DeKoven (sdekoven@cre.org), Director of Public Service Initiatives at The Counselors of Real Estate. To join an interest group, fill out the form below.
---