The Counselors released its 2019-2020 Top Ten Issues Affecting Real Estate, once again presenting the keynote address at the National Association of Real Estate Editors' annual conference June 26 in Austin, Texas.  Media coverage to date consists of nearly 150 placements, including Forbes, Pittsburgh Post-Gazette, Globe St. (with 124,000 unique monthly visitors), and Commercial Property Executive.  The Top Ten Issues are developed by the External Affairs Committee and are identified, debated, and voted on by the general membership. The CRE Foundation has particular interest in funding projects that address issues included in the Top Ten. Thus, The Counselors of Real Estate is not only identifying major issues related  to real estate, but contributing to their solution.
For additional information and perspective on each issue, click here.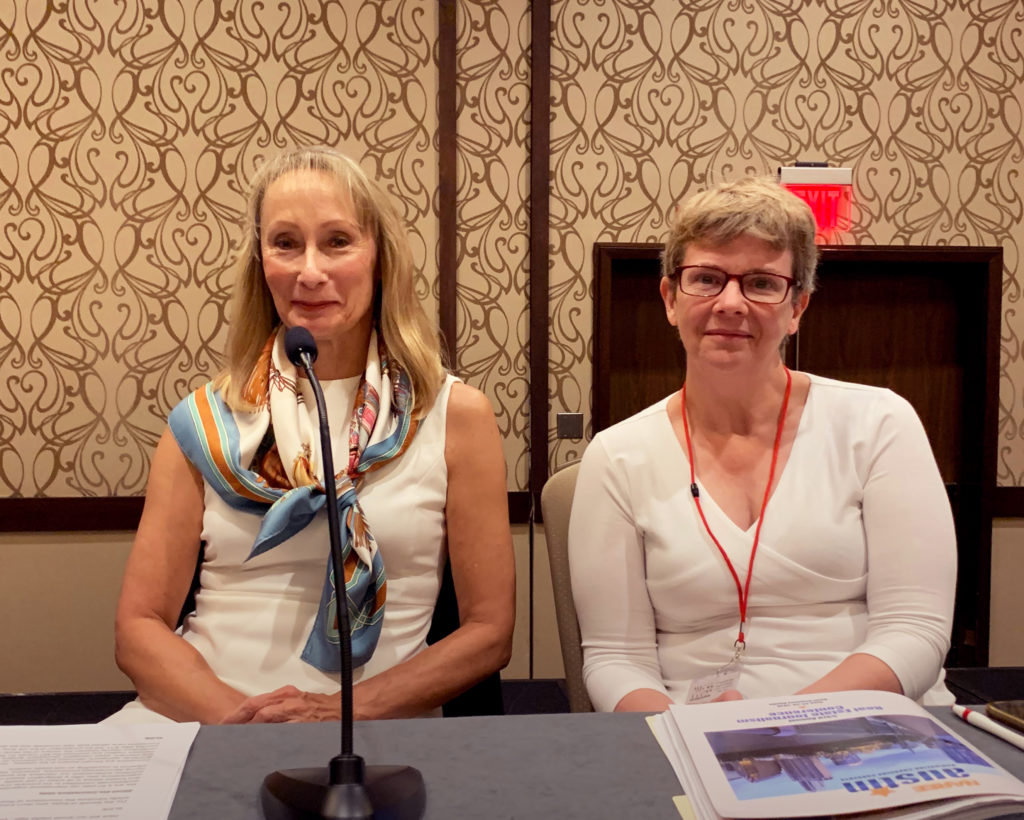 The Wall Street Journal's Beth DeCarbo (right) introduced 2019 Chair Julie Melander, CRE, who presented the keynote address at the National Association of Real Estate Editors' conference June 26.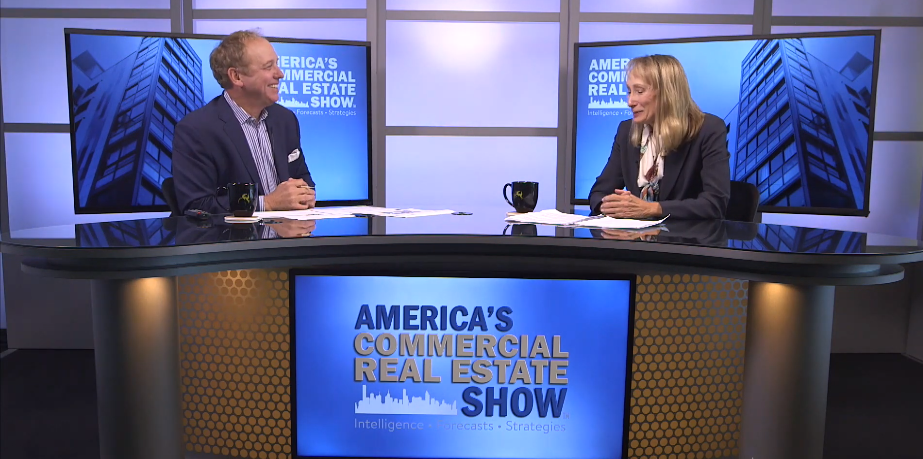 Michael Bull, host of America's Commercial Real Estate Show, interviewed 2019 Chair Julie Melander, CRE, on the Top Ten Issues June 27 in Atlanta. Watch part one and part two of the interview.
Connect with CRE on Social Media
Do you engage with The Counselors of Real Estate on LinkedIn, Twitter, or Facebook?  Our followers on LinkedIn alone have increased 25% since March, surpassing 800. And now CRE is on Instagram.  Connect with us for original branded content, compelling member stories, and curated industry news.  We encourage all Counselors to not only engage with us on social media, but to share CRE content with colleagues and industry contacts.
Connect now!
Your CRE Publications
The Latest in The Counselor
Laura Bailey, head of Community Finance for Capital One, discusses the benefits of creating an affordable community standard, while Constantine "Tino" Korologos, CRE, MAI, MRICS, principal of Leonidas Partners, LLC, and Jeffrey Lavine, JD, principal, JNL Advisors, talk about capital markets liquidity and sources of debt.  Look for your issue of The Counselor later this August.
The Latest in Real Estate Issues
Terri S. Johnson, CRE, co-founder and partner of Capstan Tax Strategies, examines depreciation strategies under the 2017 Tax Cuts and Jobs Act. Read it now.
Are You Aware of The Counselors' Planned Giving Program?
The Planned Giving Program enables members and other interested parties to formally include The Counselor organization in their estate planning.  Any gifts are gratefully acknowledged and may be designated by the benefactor to support a specific Counselor initiative, or earmarked for general use as authorized by the trustees of the CRE Foundation.  Gifts to this program are often tax deductible and can be structured through various options.  Click here to review the Planned Giving brochure.  Please contact Paul Coady at pcoady@cre.org for additional information.  All inquiries will be held in the strictest confidence.
Summer 2019 Newsline: Read More