CRE chapters are the lifeblood of the organization, providing education and networking opportunities for members at the local and regional levels.  Counselors traveling on business are encouraged to attend chapter events in the cities they are visiting as fellow CREs are always welcomed at open chapter meetings.
Click here for upcoming CRE Chapter events.
Recent Chapter Events
June 12: The Utah Chapter heard from David Gilbert, CEO & CIO, and Dr. Tim Wang, head of research & strategy, Clarion Partners, on the state of the Utah market.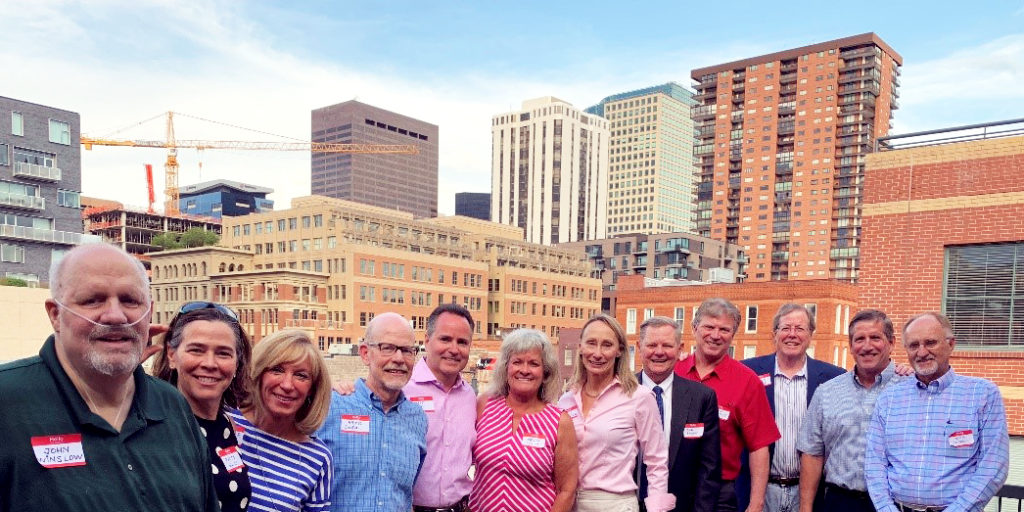 July 11: Gathered at a July meeting of the Colorado Chapter are (left to right) CREs John Winslow, Patty Gage, Marilee Utter, Brad Segal, Matthew Ansay, Wendy Timm, Julie Melander, Richard Brown, Ron Throupe, Ryan Toole, Stephen Crane, and Keith LaShier.
July 23: The New York Metro Chapter met for breakfast and a presentation on "The Evolution of Real Estate Strategy" from Melissa Reagen, CRE, head of research, Americas, NUVEEN Real Estate.
Summer 2019 Newsline: Read More