2022 Chair Nomination
William P.J.  McCarthy, CRE, president of W.P.J. McCarthy and Company Ltd. in Burnaby, British Columbia, has been nominated as the 2020 second vice chair of The Counselors of Real Estate, and will assume the chairmanship in 2022.  Mr. McCarthy, who will be the third Canadian to lead the organization, was the 2018 recipient of The Counselors' most prestigious honor, the Landauer/White Award.  He also received the James Felt Award for Creative Counseling in 2016.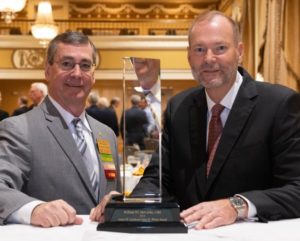 New Members Welcomed
The Counselors officially welcomed 18 new members at the Chicago midyear meetings.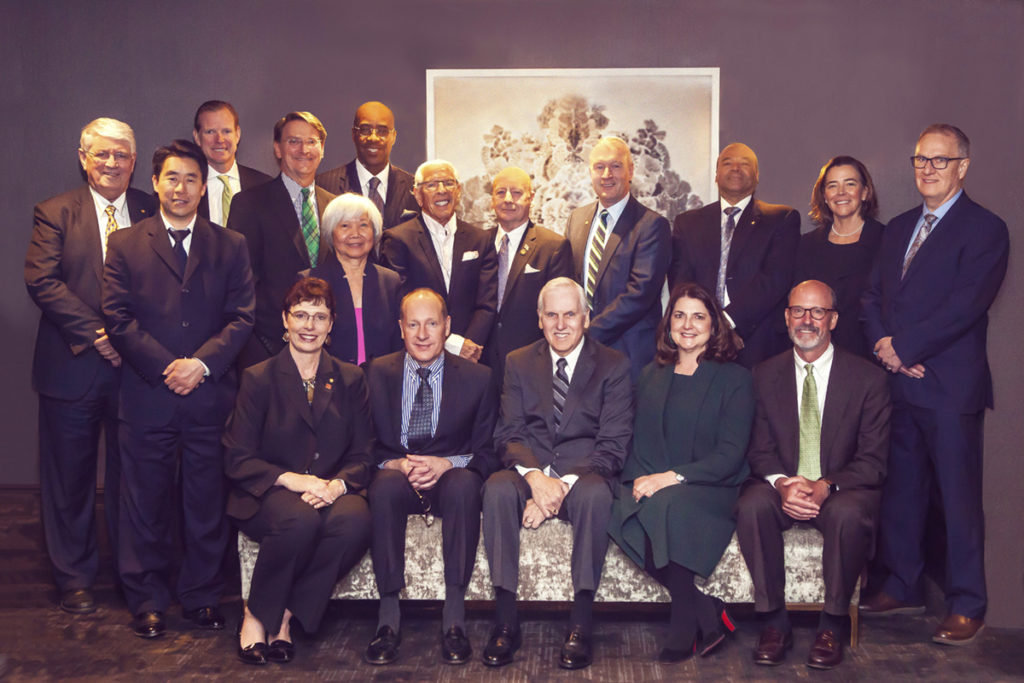 Top Row (left to right): Robert M. Greene, Ph.D., CRE; Miles Loo, Jr., CRE; James Nelson, CRE; Matthew C. Rueff, CRE; Mercedes Wong, CRE; Victor S. Brown, Jr., CRE; Jeffrey H. Newman, Esq., CRE; Barry Scribner, CRE; Michael Harrington, CRE; K. "Teya" Moore, Esq., CRE; Patricia Gage, CRE; Charles-Henri Brunet, CRE.
Bottom Row: René Nelson, CRE; Albert R. Hughes, III, CRE; Robert Wess, CRE; Debra Gilbreath, CRE; and James Woodwell, CRE.
Not Pictured: Brian Dolehide, CRE
Member Achievements & Honors
The Master of Finance and Master of Real Estate Development programs at the University of Utah received affiliate status with the Chartered Alternative Investment Analyst Association, one of only 22 schools in the U.S. that have this partnership with CAIA, and one of only four in the Western United States.  Danny Wall, CRE, MAI, CCIM, is the director of both programs.
Steve Friedman, CRE, was elected to the Board of Directors of the Cook County Forest Preserve Foundation.
Spring 2019 Newsline: Read More