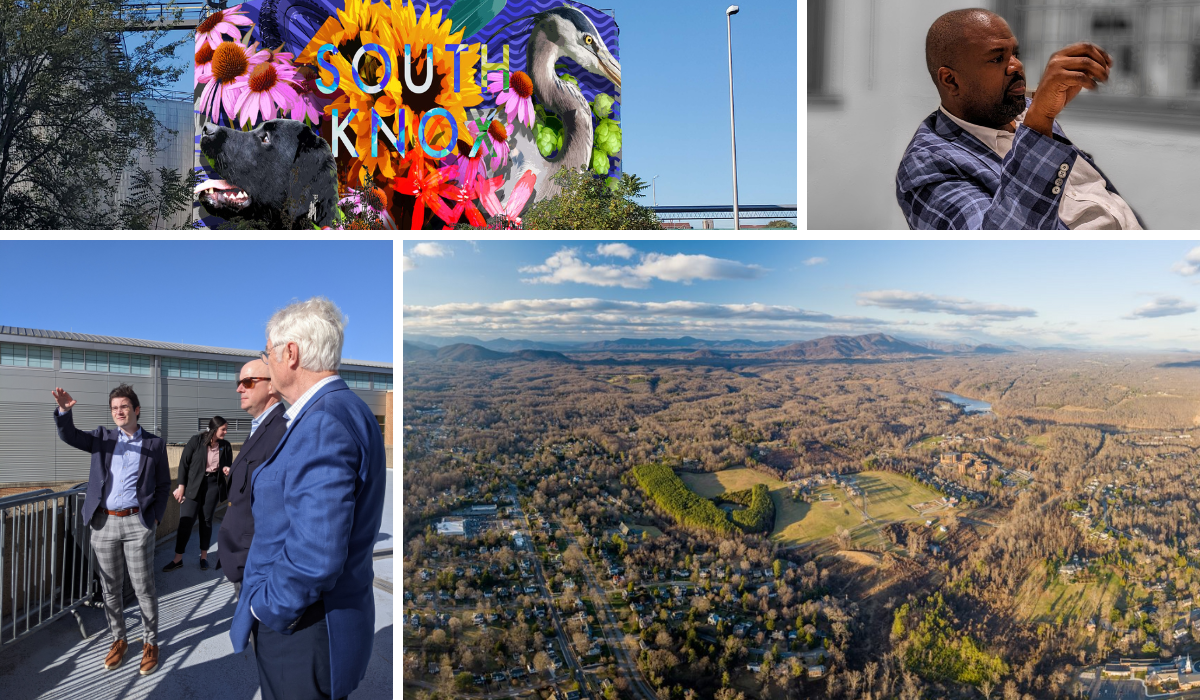 The Counselors of Real Estate® Consulting Corps has been busy delivering strategic real estate guidance to communities around the country. The Consulting Corps provided assistance to Knoxville, Tennessee, and the City of Virginia Beach, Virginia. In addition, a Consulting Corps team provided recommendations to HumanKind, a not-for-profit organization in Lynchburg, Virginia. Following up on site visits in 2022, the teams assisting Fort Myers, Florida, and Peoria, Illinois, reconvened to review their findings and recommendations and answer stakeholder questions.
KNOXVILLE, TENNESSEE
At the request of the East Tennessee Realtors® and the City of Knoxville, the CRE Consulting Corps visited Knoxville and provided recommendations to advance development of Knoxville's formerly industrial south waterfront.

HUMANKIND
The nonprofit HumanKind was originally an orphanage housing children on its 160-acre campus. Having evolved into a human services agency that no longer functions as a residential facility, the organization requested Consulting Corps guidance to evaluate the real estate, assess options, and present recommendations and action steps for HumanKind to leverage its real estate to advance its mission.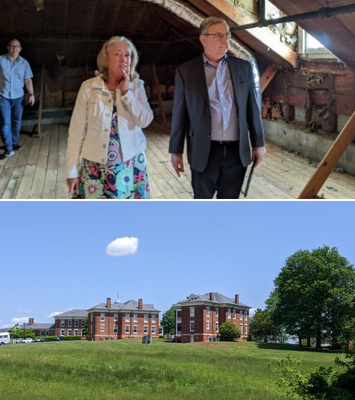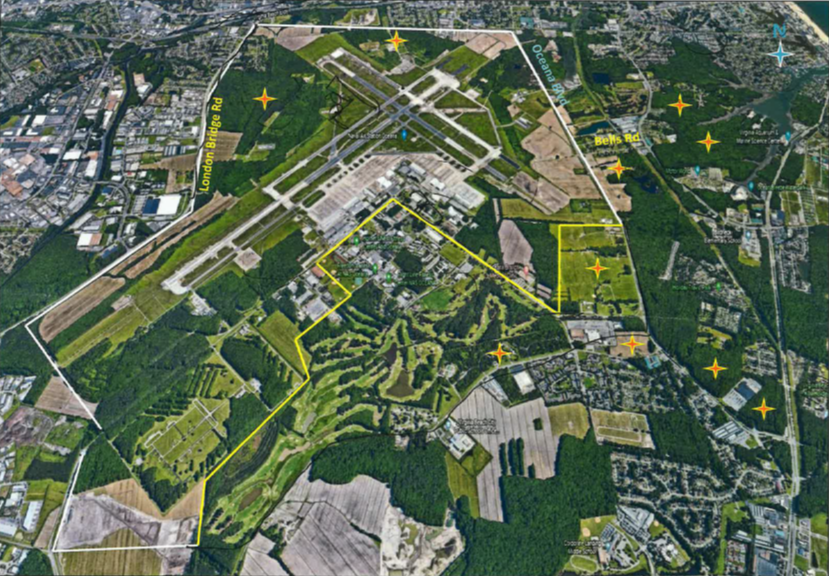 CITY OF VIRGINIA BEACH
The Consulting Corps assisted the City of Virginia Beach in responding to a Request for Proposals (RFP) issued by Naval Air Station Oceana. The RFP presented underutilized Installation real estate available for development. The team assisted the City with its proposal to utilize alternative leasehold structures, enhanced use lease authority, or public-private partnership models to utilize the real estate and advance economic development.
CONSULTING CORPS TEAM PRESENTS FINDINGS TO THE FORT MYERS PUBLIC
In 2022, Collaboratory requested the CRE Consulting Corps offer real estate guidance to advance redevelopment of Fort Myers' Midtown neighborhood. Following up on its December 2022 site visit, the Consulting Corps team presented its findings to the Fort Myers community at a public meeting hosted by Collaboratory in March 2023.
PEORIA ROUNDTABLE RECONVENES STAKEHOLDERS TO DISCUSS CONSULTING CORPS RECOMMENDATIONS
On May 17, the Peoria Area Association of Realtors® (PAAR) convened stakeholders for a Roundtable to review the CRE Consulting Corps recommendations, surface questions, and discuss next steps. The team's recommendations and an overview of the project are available here.
"These Counselors are experts who bring all kinds of expertise related to real estate, banking, and finance….It's been a blessing to have these experts come into our community, have PAAR assemble key stakeholders from throughout our community, to come together to explore ways that we might continue to create opportunity and spark revitalization." - Mayor Rita Ali. 
Transforming Neighborhoods: Partnership with National Association of REALTORS®  
Through a partnership with the National Association of REALTORS®, NAR covers the costs to deliver Consulting Corps assistance to local communities selected through a competitive evaluation process.
Update: St. Andrew's Presbyterian Church Implements Consulting Corps Recommendations

In 2019, a Consulting Corps team visited St. Andrew's Presbyterian Church in the Houston area to assist with strategic real estate analysis. The team met with stakeholders, analyzed the situation, and offered recommendations. The team provided a strategic plan for the real estate with recommendations to address future growth of Church membership and accommodate future utilization needs, including a predictable, meaningful cash flow from the real estate that will contribute to the Church's mission as well as its long-term financial stability. Over the last several years, the church has moved forward taking steps to implement the team's recommendations, and development is now underway.
WEBINAR
The Counselors partnered with Ukraine's Kyiv School of Economics and Fordham University to present a webinar Return to Paradise: Reconstruction of Paradise City and its community.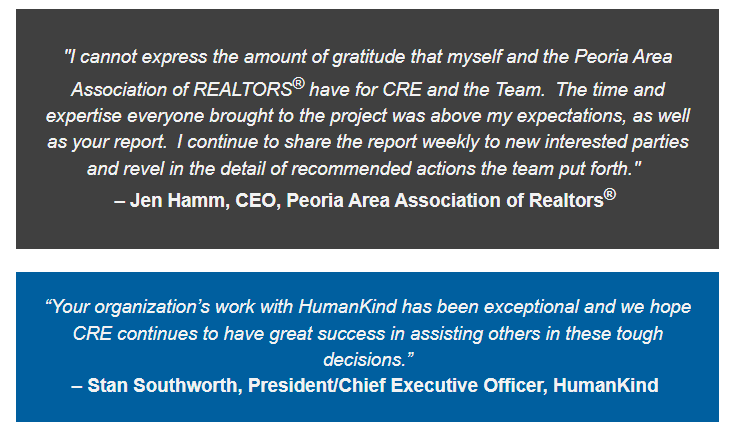 WHAT DO COUNSELORS REPORT ABOUT THE EXPERIENCE?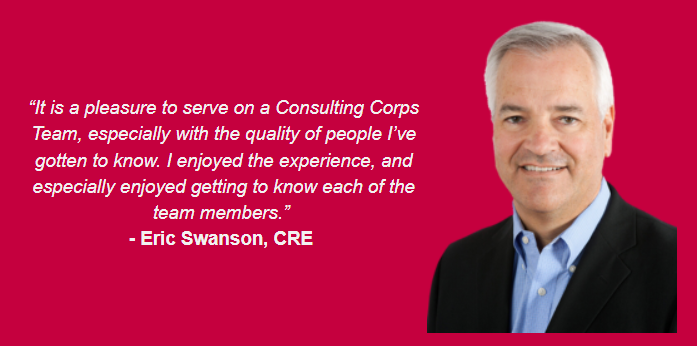 Thank You to Our Consulting Corps Volunteers!
Thanks to the following Counselors who participated in the Consulting Corps assignments referenced above: