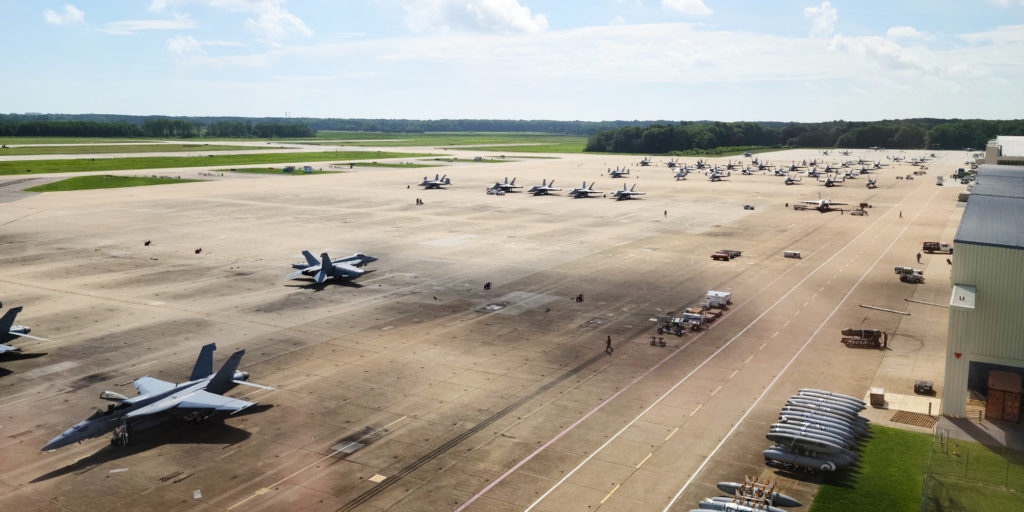 "To enable Naval Air Station Oceana management to focus on its core mission while enhancing uniform service members' quality of life, the Navy approached The Counselors for its expertise in analyzing non-core activities, land and buildings, and to provide viable best-use options," said Michel Couillard, CRE, chair of The Counselors of Real Estate. "The team provided market-driven counsel on how to most effectively leverage the installation's real property assets for the long-term benefit of United States Navy and Marine Corps personnel and the community at large."
Webinar - Making a Difference: CRE Consulting Corps Assists Naval Air Station Oceana – in which the team is joined by representatives of the City of Virginia Beach to describe the project and implementation underway.
Client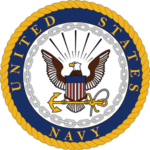 Naval Air Station (NAS) Oceana provides facilities, equipment and personnel to support force readiness and maintain operational access for NAS Oceana based forces. Located in Virginia Beach, Virginia, NAS Oceana leadership is responsible for core and non-core activities on the 5,331-acre installation.
Challenge
The Base Operations Budget covers only 55% of the actual requirement. To address facility and infrastructure funding challenges, the Navy has an interest in exploring alternatives to address facilities and land uses in and around NAS Oceana (aka Future Base Design).
To enable NAS Oceana leadership to focus on the core mission and enhance uniform service members' quality of life, the Navy approached The Counselors of Real Estate for expertise to analyze non-core activities, land and buildings and provide options.
Assessment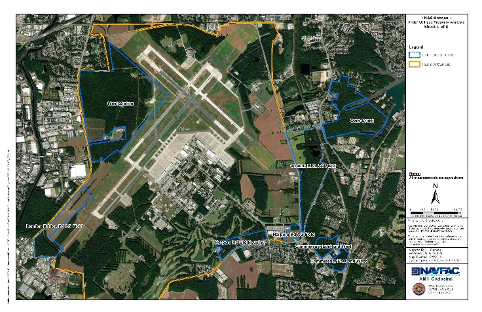 In August 2020, four Counselors assembled in Virginia Beach. The team toured the installation, viewed maps and existing facilities, analyzed demographics and market data, interviewed more than 40 local stakeholders including elected and appointed officials and community residents, representatives of the development industry, as well as potential tenants; and developed recommendations.
Recommendations
The team identified market sectors that could use land or facilities on the NAS Oceana footprint, including those that could serve on-base needs and regional market demands. The team provided a path for the Navy to work with key partners, investigate options and consider alternative leasehold structures in order to explore and implement (as appropriate) public-private partnerships.
Watch: Capt. Hewitt updating the Virginia Beach City Council (Nov. 24, 2020)
In the News
Team
The team was led by Jerry Turner, Jr., CRE, Houston, TX. Panellists were Kirk King, CRE, San Antonio, TX; William Norton, CRE, Manchester, NH; Harry "Skip" Preble, CRE, Fredericksburg, TX; Reid Wilson, CRE, Houston, TX. Thanks to Casey Kemper, CRE, who conducted a preliminary site visit to NAS Oceana.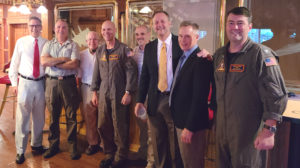 L to R: Reid Wilson, CRE, John Lauterbach, NAS Oceana Planning Liaison, Bill Norton, CRE, CAPT John Hewitt, U.S. Navy, Commanding Officer, NAS Oceana, Rich Riker, Chief Staff Officer, Jerry Turner, Jr., CRE – Team Lead, Kirk King, CRE, CAPT Robert Holmes, U.S. Navy, Executive Officer, NAS Oceana. Not shown, Skip Preble, CRE