Meet Your 29 New CRE® Colleagues
Congratulations to the newest class of CRE professionals! Click here to meet your 29 new CRE colleagues. Their diversity of specialties ranges from public-private partnerships to eminent domain and land use litigation.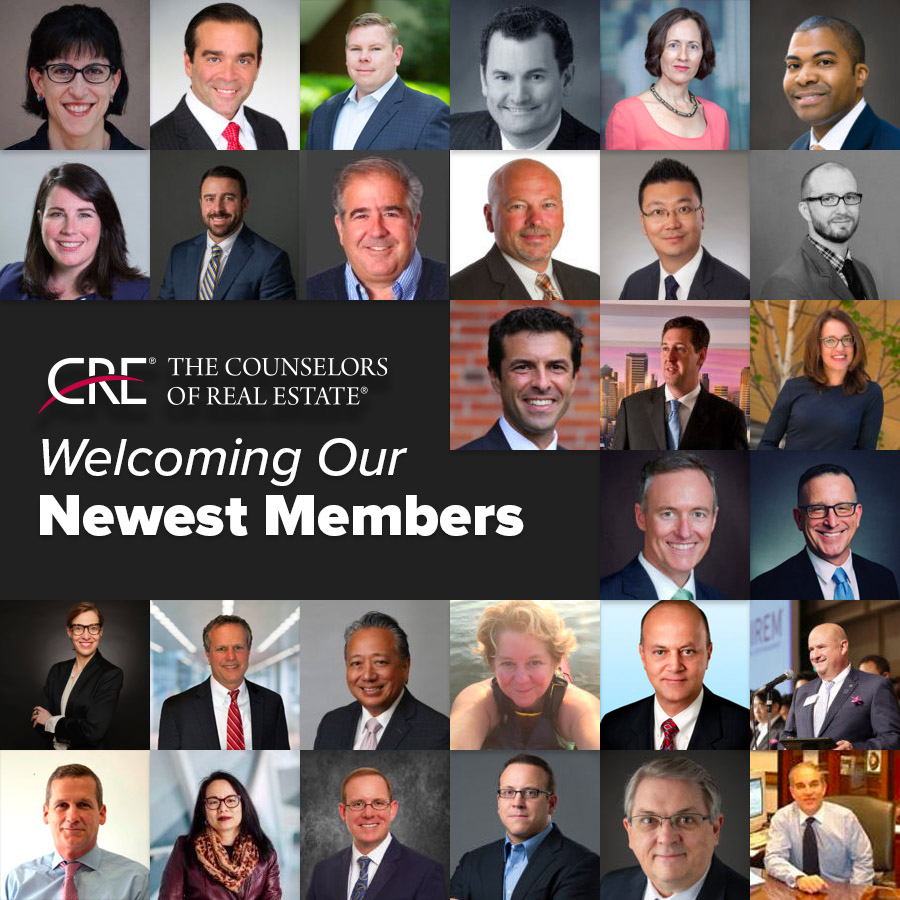 Julie Melander, CRE, Earns Felt Award for Creative Counseling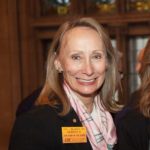 Julie L. Melander, CRE, director, asset management, of PEG Companies in Provo, Utah, and 2019 Chair of The Counselors, has earned the 2020 James Felt Award for Creative Counseling.  The award celebrates outstanding achievement and ingenuity in real estate counseling.
Melander's client acquired the mortgage on 11 commercial condominiums in a mixed-use condominium building—Park Place by the Lake—in Lake Forest, Minnesota.  A delinquent mortgage, environmental issues, construction defects, denial of insurance coverage, and litigation were among the challenges Melander faced. Click here for more details on the award-winning assignment.
Get Social with Us!
One of The Counselors of Real Estate's strongest assets is the diversity of its membership's skill sets. Help us promote this distinction—and the thought leadership for which Counselors are known—by sharing speaking engagements, media interviews, books or articles you've authored, new career opportunities, and honors you've achieved.  Tell us your stories so we can share the breadth and depth of the CRE® network through our social media channels.  Simply email us at info@cre.org.
Additionally, encourage your followers to follow The Counselors! Our followers on LinkedIn, Twitter, Facebook, and Instagram quadrupled in the last year.  We invite you to connect and engage with us for original branded content, curated industry news, and compelling hard-to-find information.  Start the conversation.  You'll distinguish yourself and the CRE® credential along the way.
Take 5 Minutes to Make Sure Clients Find You
The Counselors is upgrading its "Member Profile Search Feature" on the CRE Website to more accurately reflect your Areas of Expertise and Markets Served. Please take 5 minutes to update your Professional Profile so prospective clients, CRE colleagues, and others can find you quickly and easily. Build your business and strengthen your professional network by making certain your CRE Profile accurately reflects who you are and what you do. The Deadline is October 31. Meeting it is worth your while—both short and long term.
Stay tuned for the launch of the new and improved "Find a CRE."
Consulting Corps Partners with Naval Air Station Oceana
The Counselors of Real Estate's public service initiative, the CRE Consulting Corps, is partnering with Naval Air Station Oceana in Virginia Beach, Virginia, to develop an actionable strategic plan to guide the redevelopment and reconfiguration of housing, dining, recreation, and support facilities for U.S. Navy and Marine Corps personnel.
The CRE® Consulting Corps helps communities, educational institutions, and non-profit organizations by providing objective analysis, adaptive reuse strategies, and realistic action plans to address vacant land or storefronts, closed factories or hospital buildings, and obsolete retail centers and schools.  Leverage the CRE® Consulting Corps to help your community.  Contact Samantha DeKoven at sdekoven@cre.org or visit https://cre.org/initiatives/consulting-corps/ for more information.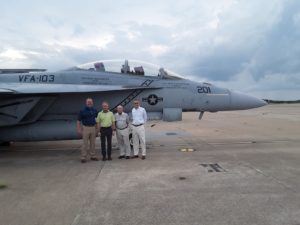 On an August 6, 2020, site visit to Naval Air Station Oceana, Consulting Corps team members toured Strike Fighter Squadron ONE ZERO THREE.  It is assigned to Carrier Air Wing SEVEN, which embarks on the USS GEORGE H. W. BUSH.  The squadron flies the F/A-18 Super Hornets. L to R: Jerry Turner, CRE, Kirk King, CRE, William Norton, CRE, and Reid Wilson, CRE. Not pictured: H. E. "Skip" Preble, CRE.
Three Generations. One Transformative Gift.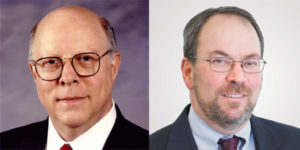 The family of the late Jared Shlaes, CRE Emeritus—daughters Amity and Jane, and son Noah Shlaes, CRE—is donating $100,000 in Jared Shlaes' memory to The CRE Foundation.  The familial connection goes back to Jared's father, Harry L. Shlaes, one of the earliest CREs.
The Shlaes children say their father's legacy has three areas of focus: education—in memory of his contributions to both the University of Wisconsin and DePaul University (where he taught Finance 533 with his son Noah) and his involvement with real estate academics throughout his career; writing—to reflect his passion for the written word and his history as the founding and long-time editor of Real Estate Issues and author of "Real Estate Counseling in a Plain Brown Wrapper," published in English and Polish;  and international outreach—to reflect not only his belief that global expansion was key to the future of The Counselors, but also his delight in the progress the organization has made in building an impressive global presence.  Read more in the summer issue of The Counselor.
Introducing the CRE® Thought Leaders Podcast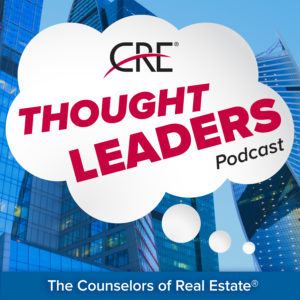 The Counselors has launched the CRE Thought Leaders Podcast, beginning with the "Top 10 in 20" series.  The "Top 10 in 20" is a collection of brief, 20-minute episodes discussing each of the 2020-21 Top Ten Issues Affecting Real Estate®. To listen to the first six episodes, click here. The CRE Thought Leaders Podcast will also feature episodes on any number of topics not directly related to the Top Ten Issues. Contact R. J. Sirois at rsirois@cre.org to suggest a topic.
6,115,386
That's the audience who likely may have seen the press coverage to date of the 2020-21 Top Ten Issues Affecting Real Estate®.  While the media relations campaign continues, The Counselors of Real Estate® and the Top Ten Issues have been referenced in the media more than 450 times. Click here for a representative sampling.
What's Next for Real Estate and the Life Experience
The Counselors' webinar series "What's Next for Real Estate and the Life Experience" offers expert interpretation from provocative speakers who not only represent diverse and novel thinking, but often question prevailing thinking.  Free and open to all, these exclusive webinars offer high impact, high value, and a high return from leading real estate and societal influencers worldwide.  Each session is future tense, providing meaningful insights you can use now to position your business for the years ahead.
Retrofitting office buildings and mixed-use properties will be the focus of an upcoming session led by Tom Shircliff, CRE, Co-Founder and Principal of Intelligent Buildings, LLC.  Also, Real Capital Analytics' Founder and President Robert M. White Jr., CRE, and Senior Vice President James M. Costello III, CRE, will go beyond the numbers to share their pioneering research and what it means for the trajectory of the industry in a presentation well worth an hour of your time.
Watch for more details on these and other topical and thought-provoking sessions in development. To view select past webinar recordings, click here.
Stay Connected and Join a CRE® Specialty Interest Group
The CRE® Specialty Interest Groups are interactive business forums providing Counselors invaluable opportunities to regularly collaborate, exchange information, and pose questions to CREs of similar specialty in an atmosphere of trust and cooperation.  The convenient, one-hour virtual meetings offer valuable takeaways such as new data and fresh perspectives.  There are less travel expenses (none) and more Counselors to collaborate with in your area of expertise.  You may also continue discussions in the members-only specialty interest group discussion board.
Currently, there are nine specialty interest groups:  Asset and Property Management; Finance/Investment; Housing and Social Services; Infrastructure; Leasing: Tenant Rep and General; Legal and Insurance; Prop Tech and Technology; State and Local Taxes; and Valuation/Appraisal.  For more information and to join one or more groups, click here.
Elevating the CRE® Credential Among Decision Makers
The Counselors is embarking on a multi-phased campaign to develop a comprehensive plan to bring the CRE® credential, the expertise it represents, and those who hold it to the attention of decision-makers—institutional, corporate and private investors; government and public authorities; lawyers; non-profit entities—who own, manage, or invest in real property.  The Positioning Task Force, chaired by Monica Hagewood, CRE, is leading the initiative.
Proactively promoting the superior problem-solving skills, diversity of specialties, strategic thinking, and innovative approaches of Counselors of Real Estate will also raise awareness of expertise among members to foster business and engagement between Counselors, attract leading members of the industry to engage with and apply for membership in the organization, increase awareness of the benefit of membership among Counselors to strengthen retention, and apply and leverage organizational expertise for the betterment of society and communities worldwide.  Stay tuned.
The Counselors Address Diversity and Inclusion
The Counselors of Real Estate has formed a Diversity Task Force, chaired by Jackie Buhn, CRE, to assess diversity and inclusion within the organization with the guidance of an experienced diversity specialist. Through focused work groups and targeted action plans, questions to be addressed will include:  How do we diversify our membership base to include more practitioners of color? How do we expose real estate as a career to young people, particularly those from low-income communities, actively assisting them in pursuing that path? What role can the CRE Foundation play in funding initiatives designed to level the playing field, from the perspectives of opportunity, access, and engagement? How do we mobilize the expertise, reach, and resources of real estate to improve communities and living conditions throughout the world? How can The Counselors of Real Estate be a catalytic force in shaping a more inclusive, fair, and accessible future for all citizens, particularly those who have been marginalized and conditioned not to expect more?
"The practice of anti-racism is everyone's responsibility," said Buhn.  "We must challenge racial and diversity inequities in commercial real estate and society as a whole.  This task force is about listening, understanding, and training, and will help make The Counselors' commitment to diversity, equality, and inclusion a reality."  Should you have questions or wish to participate in a diversity program, contact Jackie at jackie.buhn@athenianrazak.com.
2020-2024 Strategic Plan in Final Development
Final development is underway on The Counselors' sixth five-year strategic plan with the guidance of an experienced outside facilitator. With strategic planning fundamental to the organization's relevance to its membership and the real estate industry in general, the focus is on targeted objectives that are meaningful, attainable, and measurable.  Chaired by Greg Ibbetson, CRE, the Strategic Planning Committee's recommendations include improving the current invitation process and strengthening the CRE® value proposition.
Counselors will be better served by the organization's increasing diversity, expanded online presence through virtual meetings, webinars and podcasts, targeted positioning of the CRE® credential, and the public's enhanced understanding of a Counselor of Real Estate.
---
Fall 2020 Newsline: Read More