CRE Consulting Corps Travels to Memphis and Tucson
A team of six Counselors recently provided expertise and recommendations to the leadership of Agricenter International, an 1,100-acre urban farm in Memphis, Tennessee. The non-profit is dedicated to advancing knowledge and understanding of agriculture through education and research.
While it had a high-level strategic business and conceptual master plan, Agricenter requested the CRE Consulting Corps help it identify tangible action steps to implement one component of that plan—the Innovation District, a 40-acre development site that is the centerpiece of the campus's research effort. Recommendations included identifying target tenants and delineating the type of buildings required.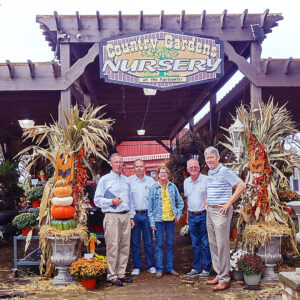 The team members were David H. McCoy, CRE, CPM, CCIM (Team Leader); Garner Chandler, CRE, CCIM; Brian Dolehide, CRE; George E. Grace, CRE, JD, BE; Hugh F. Kelly, Ph.D., CRE; and Brent A. Palmer, CRE MAI, FRICS.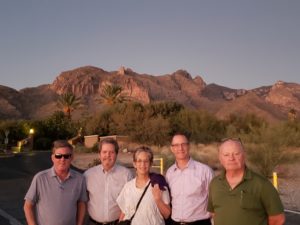 A second Consulting Corps team is currently working with the Tucson Association of Realtors on assessing demand of for-sale housing in downtown Tucson and providing recommendations for encouraging developers to deliver appropriate product to meet demand. The team is comprised of Michael Dinn, CRE; Jackie Buhn, CRE; William Chandler, CRE; Wayne Grinnell, CRE; and Raymond J. Neary, CRE, CCIM, SIOR.
The CRE Chair's Award
The Counselors of Real Estate's Governance Task Force received the CRE Chair's Award for Group Service for its efforts in studying and recommending a streamlined governance structure.  The honor is an annual recognition of a team of CREs whose collaborative efforts significantly enhance the organization.  Jeanette Rice, CRE, and Richard Tannenbaum, CRE, CPA, co-chaired the task force with members Philip Cottone, CRE, MCRE; Mark Duclos, CRE, SIOR; Cassandra Francis, CRE, FRICS; Brian Glanville, CRE, MAI, FRICS; and Catherine Polleys, CRE.
Fall 2019 Newsline: Read More