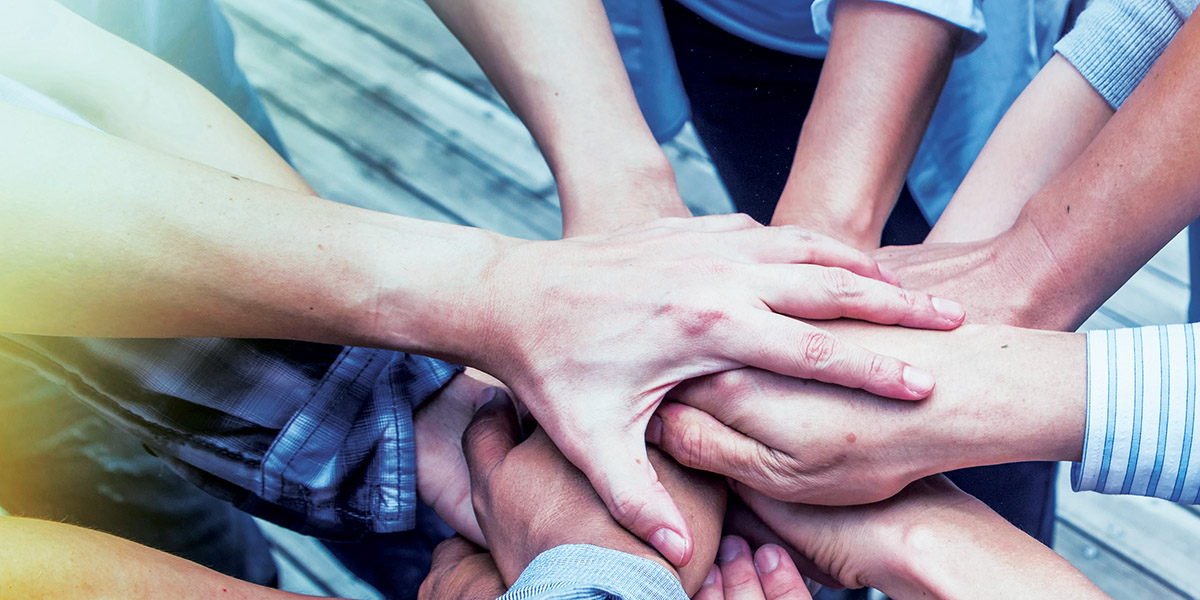 The Counselors of Real Estate ("CRE") "Giving Back" task force was formed in early 2018 at my request with the strong support of CRE leadership including 2018 Chair Joe Nahas, current Chair Julie Melander, and CEO/President Mary Fleishmann and staff. The purpose of the task force is to enhance Counselor opportunities to "Give back" to the industry and enhance the role of "Giving Back" in our culture and brand. Joining me in leading the task force in 2018 included Lewis Stirling, Constantine Korologos, and Leslee Lewis.
The efforts of the "Giving Back" task force build on the Counselors' "Giving Back" culture established through existing initiatives including the CRE Foundation, CRE Consulting Corps, and the leadership and participation by individual Counselors in scores of nonprofit boards, charities, and collaborations tackling a myriad of industry challenges. The "Giving Back" culture is also particularly well reinforced by our two highest awards, the Landauer/Robert White and James Felt Creative Counseling awards, which honor Counselors for industry excellence and selfless acts of charity and honor.
The genesis of the idea to expand the Counselors' "Giving Back" opportunities grew out of my experience forming the Green Building Finance Consortium, a nonprofit with the mission of enabling private sector investors to evaluate sustainable property investment from a financial perspective. Over 10 years, I collaborated with scores of Counselors to raise funds, fill my board of directors, assist in my research, and help in many other ways. The Counselor Foundation also funded an international meeting of young sustainability leaders from Mexico, Canada, and the U.S.—many of whom have gone on to make great leadership contributions in their countries.
The Giving Back task force will focus on fostering and supporting similar collaborative efforts by Counselors addressing other industry issues including homelessness, affordability, gentrification, and community revitalization.
In addition to the work of the "Giving Back" task force in 2019, the CRE Foundation and CRE Consulting Corps have been very active, identifying new opportunities to engage Counselors and serve our communities. The "Giving Back" task force, Disaster Response Group, CRE Foundation and CRE Consulting Corps will all be working closely together to leverage and enhance our respective efforts.
Disaster Response Group
The Counselors of Real Estate and its members have a culture of caring and support for members and their communities when they are confronted with personal tragedy or disasters. As a result of our more substantive responses in recent years and the increasing number and magnitude of natural disasters, the "Giving Back" task force formed the Disaster Response Group to enhance the Counselors' preparation and response resources and coordinate future disaster efforts.
Some of our past experiences include: Counselor coordination of a large group of volunteers after 9/11 to address leasing, insurance and related real estate questions for New Yorkers. When Katrina struck in 2005, the organization reached out to assist local members and continued for a number of years to provide various levels of support (Consulting Corps, etc.). In 2017, when Harvey struck Houston, there was an immediate response to reach out to members and a 2-day effort to compile and distribute a list of "Lessons Learned" from other Counselors who had experienced similar disasters.
The Disaster Response Group has drafted and adopted a "CRE Disaster Response Guide" and a "DRG Structure and Process" document to give us the structure we need to proceed. The Disaster Response Guide deals with decision-making responsibility, defines levels of disaster response, provides guidelines for disaster response priorities, and outlines disaster response implementation roles and responsibilities. The "Structure and Process" document simply defines the five key CRE Groups involved, discusses leadership succession and appointment of DRG members, and lays out responsibilities for approval/distribution of content.
A key goal of the CRE Disaster Response Group is to enhance the quality and speed of the Counselors' response to disasters affecting its members and their communities. To do this, we will be codifying some of the lessons learned by Counselors and others from prior disasters and conducting research to generate the most helpful articles, reports, and links to support disaster preparedness and response.
In addition, we will be soliciting Counselor participation as "volunteers" to assist in future disasters across a number of specialty areas including leasing, insurance, finance, and asset management.
We will distribute our content through an enhanced "Counselor Disaster Response Insights" document that will be customized and sent to all Counselors in affected areas, with encouragement to send the document to clients, friends, and others in the community as appropriate.
Content will also be presented on the Counselors' Disaster Response section of the website. Our goal is not to replicate what others are doing but focus on real estate specific topics. We will address immediate health and safety concerns as well. The current list of Disaster Response topics includes:
General Disaster Preparedness/Response
Resilience Planning
Accessing Assistance
Housing and Social Services
Schools
Transportation and Logistics
Compliance with Laws, Codes and Ordinances
Leasing: Tenant Rep and General
Asset and Property Management
Technology and Communications
Legal and Insurance
Construction/Development/Rehabilitation
Financing: Commercial and Home
Valuation
Municipal/Regional Infrastructure
With the formation of the Counselors' Disaster Response Group, the related Disaster Response Volunteer Corps, and infrastructure being put in place to foster and support individual Counselor philanthropic collaboration, 2019 looks to be an exciting year of growth for Counselors giving back to their communities.
If you want more information or to get involved, please contact me and the new Disaster Response Group Chair, Constantine Korologos, below. •
---
Contact the Giving Back Task Force
Contact Scott Muldavin, CRE, and Constantine Korologos, CRE.