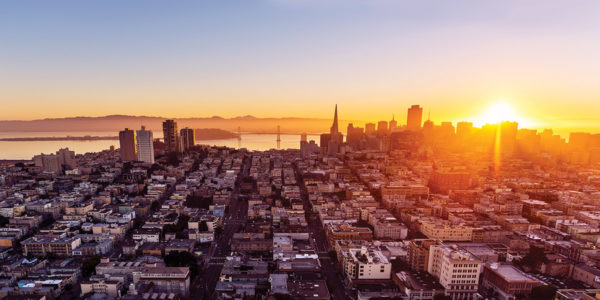 Happy New Year and Welcome to 2019! The year has just begun. This year, will we see a continuation of the Bull Market, a mild Economic Recession, or something in between?
The uncertainty and pace of change in our world and in our business are increasing exponentially. The year 2010 doesn't seem that long ago. Yet, think about it: the iPad, the iPhone 4 and 3D Digital Photography made their debut that year. It has been a little over 11 years since the iPhone was introduced, and now 77% of all adult Americans own a smartphone. The advent of this revolutionary new communication tool represents the fastest integration of new technology ever recorded: a Game Changer for virtually everything we do. Yet with this unprecedented ease and efficiency, comes disruption as long established, increasingly outmoded patterns of business disappear.
Diversity and the CRE Value Proposition
Change is definitely upon us, not only affecting our professional lives but the tenor and composition of our beloved organization. We now have over 50 real estate specialties represented within The Counselors of Real Estate. The average age of our membership is dropping. Our Global reach encompasses 19 countries and our organizational profile reflects the rising stature of women in our industry and in our world. We, as recognized property and thought leaders, must maintain our professional and organizational edge by continuing to embrace diversity, in its many forms, securing our role and relevance going forward.
Perhaps most of all, we must remain obsessed with the Counselors' "Value Proposition" which can vary with each member. Some are drawn to our unique industry outreach initiatives: The Consulting Corps, the CRE Foundation, and now the newly-launched "Giving Back/Disaster Relief" initiative. Others particularly value the CRE credential which they find validates their expertise, enhancing their business and business development opportunities.
To enhance external branding, we have redesigned The Counselor and adopted an ambitious Strategic Plan for our award-winning Journal, Real Estate Issues (REI). REI includes a new, easy to access digital format, more frequent circulation of articles, and a rapidly growing readership from outside the Counselor organization (why not take a moment to send a complementary issue of REI to a colleague by contacting Managing Editor, Alyssa Bray at: abray@CRE.org).
CRE Business Collaboration
A particular passion for me in my role as 2019 Chair is shining a spotlight on "Business Collaboration with other CREs". We all need to make a living and what more natural, stimulating and lucrative way to do so than to align with fellow Counselors of Real Estate on assignments requiring multi-disciplinary expertise. I have appointed a special "CREs Working Together" Task Force to showcase examples of professional collaboration already in place and expand opportunities for more. Please reach out to me via the form below if you have interest in participating, have a story to tell, or an idea you believe could enhance this effort.
The CRE Network: Build It… Own it.
A related new initiative, the "CRE Marketplace", is a purpose-driven Forum enabling CREs to seek partners, capital, land, or even buyers for their businesses through a secure and reliable CRE platform. The Marketplace was conceived as a sister program to our exceptionally popular "Requests For Expertise." If you get a chance, I encourage you to revisit the follow up reports on this outreach ("Here's What Happened") to remind yourself of this extraordinary benefit of membership and the broad scope of expertise available within the CRE network.
Then….why not take things a step further: Have lunch with someone in the marketplace who is doing something interesting and tell them about The Counselors of Real Estate. Talk to them about their business and tell them about yours. Most importantly, introduce them to The Counselor organization and invite them to investigate membership. The future of The Counselors of Real Estate is in Our Hands: Yours and Mine. With committed, collective effort, that future will be brighter than ever.

Julie L. Melander, CRE®
2019 CRE Board Chair •
---
Contact Julie Melander, CRE
Contact the Chair of The Counselors of Real Estate.