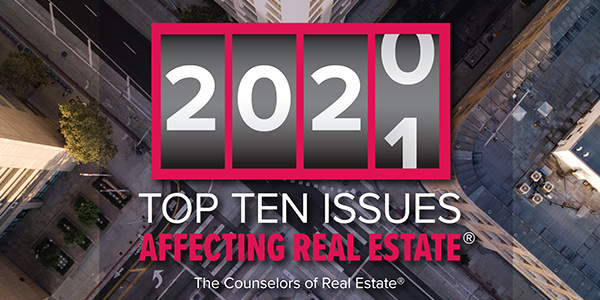 The Counselors of Real Estate® has identified the current and emerging issues expected to have the most significant impact on real estate, with the COVID-19 pandemic being the leading concern of the 1,000-member organization.
"The change wrought by the COVID-19 crisis and its aftermath will teach us about priorities, resilience, and demand in ways that we did not dare test before," said Michel Couillard, CRE, 2020 Global Chair of The Counselors of Real Estate®.
"The 2020-21 Top Ten Issues are highly interrelated and are an attempt to overlay this new world onto an already changing real estate environment. In examining real estate markets, we must consider existing fragility, adaptability to new demands, and potential relevance to new markets," said Couillard. "Demand will be defined by the extent to which this crisis leads us to abandon old habits and adopt new ones. The duration of the lockdown has been a factor, and so is the confidence with which we emerge."
1. COVID-19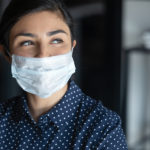 If one thing is clear from the flood of COVID-19 news, especially news about the economy, it's that we don't fully know what to think yet. This is especially true for real estate, which lags the larger economy in its response to change even in normal times.  Yet COVID-19 rose to the top of The Counselors of Real Estate's Top Ten list with the speed of a bullet. Two primary factors may drive the effect of this pandemic on real estate market demand. Will real estate demand be reduced by virtual offices and home entertainment? Or, will we insist on lower density wherever we go, requiring larger spaces and higher costs to accommodate the same functions?
2. Economic Renewal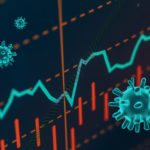 The U.S. economy was heading toward a tipping point prior to the pandemic, and beyond that we find deep and persistent challenges facing the economy and the real estate industry. Significant segments of the economy will remain debilitated.  Leisure and hospitality, retail, air travel, and construction can expect slow and partial rebounds into 2022. Once the first year of recovery is accomplished—with some jobs permanently lost—final demand for U.S. businesses, including real estate, will remain truncated. For the decade of the 2020s, the economy is constrained by long-run potential GDP growth that is a weak 1.5 – 1.6%.
3. Capital Market Risk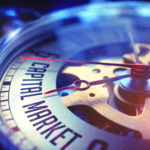 The past several months have presented not only the real-time volatility of the capital markets, but also how quickly debt and equity capital liquidity can stop flowing when risk and returns are difficult to measure. One thing we have seen since the middle of March is that volatility has spiked which makes pricing debt more challenging.  In the face of effectively zero interest rates, the risk premium spreads, valuation metrics and the underwriting assumptions become critical.  Percentage of rent being paid in each sector is an important metric as is late debt service payments.
4. Public & Private Indebtedness
All real estate is local and the value of—and demand for—commercial real estate can be influenced by local indebtedness funded by local taxes. While fiscal and monetary intervention were necessary in the Great Recession of 2009, and in the current public health crisis, understanding the tentacles of that intervention is a Top Ten real estate issue. Public debt needs to be translated locally to understand the interconnections of air travel, ports, logistics infrastructure, and public transportation that influence commercial real estate demand, value, and investment activity.
5. Affordable Housing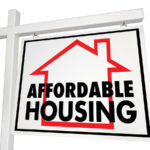 In this era of political divisiveness, there are two things that most can agree on: 1) there is a tremendous need for affordable housing throughout America, and 2) there is a strong "Not in My Back Yard" or NIMBY agenda. According to the National Low-Income Housing Coalition, there is a shortage of more than 7.2 million affordable rental homes for extremely low-income renter households—those with incomes at or below the poverty level or 30% of their area median income.  Moreover, the lack of affordable for-sale homes drives up rents and increases prices of multifamily investment properties.
6. Flow of People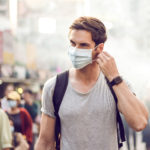 The flow of people between and within countries has always been a critical driver of real estate and the economy. The world's economies and people are facing unprecedented challenges to mobility. Immigration has ground to a halt. Reduced migration and behavioral changes will hurt demand for residential, hospitality, and retail real estate, particularly in communities that have relied on such demand. An early May Harris Poll showed that nearly 40% of urbanites are considering fleeing cities. Real estate implications will be determined by how long behavioral changes brought on by the virus last, the innovations in healthcare, living, and working that emerge, and world leadership.
7. Space Utilization
COVID-19 will have a lasting impact on the design and use of real estate space, with a level of transformation and rebuilding not seen since the end of WWII.  COVID-19 has stressed the use, location, mechanical infrastructure, and interior configuration of commercial buildings.  In as much as safety issues were at the forefront after 9-11, a new focus is being placed on the health of building occupants—from building entry and vertical transit to improvement of indoor air quality. Density and affordability of housing, job opportunities, social services and health care, and recreational activities will be even more key in urban planning, with revised expectations on capacity.
8. Technology & Workflow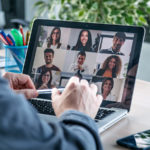 There is an urgent call for technology to manage risk. The combination of migration back to the office, change in operating methods, and working remotely is accelerating the adoption of technology. Many technologies will go from "nice to have" to "mandatory." These may include: tracking people in buildings; contactless doors and elevators; air and water quality monitoring; airflow and recirculation control; mandatory remote building services; and health screenings. Forced adoption of web meetings, safety standards, privacy and collaboration tools, and cybersecurity has brought the benefits of technology to even the most resistant users.
9. Infrastructure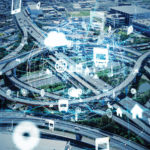 Infrastructure has a major impact on land and the built environment, and is crucial in sustaining life and commerce. The American Society of Civil Engineers rates U.S. infrastructure at a D+. It is estimated that there will be a global underinvestment of $15 trillion in infrastructure by 2040. If needs remain unmet, real estate values and development will be impacted as underserved areas become less livable. Retailers across the globe rely on a complex logistics infrastructure as online sales grow. Long-term demand for "last-mile" warehousing and distribution will depend on the degree to which online shopping remains a lasting behavioral change.
10. ESG
Environmental, Social and Governance (ESG) has become a critical component of real estate investment. While COVID-19 has underscored the importance of ESG issues, this new "norm" is a result of trends already underway. Those include dramatically changing acceptance of the risks of climate change, innovative measurement and tracking of ESG performance, new ESG investment alternatives, growing influence of millennial investors, and major recognition of corporate ESG initiatives. The role of resilience and control of operating costs is more important than ever as investors and operators navigate the blow of near-term rental revenue losses. •
---

The Counselors' annual Top Ten Issues reflect the collective experience of a wide range of Counselors who are experts in their fields and are known for innovation and creative problem-solving. To locate a Counselor with expertise in these areas or for press inquiries, please contact info@cre.org.
For a more detailed discussion of these topics, visit CRE.org/TopTen.