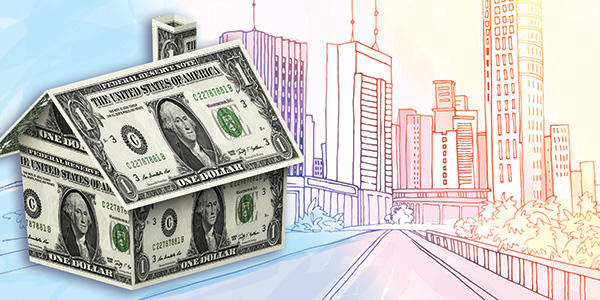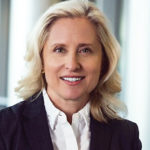 By Laura Bailey

Head of Community Finance | Capital One
A look at the 2019-2020 Top Ten Issues Affecting Real Estate tracks the growing awareness among real estate professionals that affordable housing has reached a crisis point, not just for the real estate industry but also for the nation as a whole. Recent lists have called attention to "the growing affordability gap and limited availability of housing in locations with significant job growth, particularly in metropolitan areas and coastal regions," pointing to a host of supply and demand issues.
On the supply side, these include two decades of underproduction that have left the nation's housing supply short by 7.4 million units of affordable housing for those most in need, according to the Joint Center for Housing Studies of Harvard University and its 2019 "The State of the Nation's Housing" report. The gentrification of older neighborhoods that were historically home to people on limited incomes only exacerbates this. On the demand side, The Counselors has pointed to a variety of factors, including income stagnation for all but high-income households and the paralyzing burden of student debt (2018-2019 Top Ten Issue, 2019-2020 Top Ten Issue).
The Developers' Dilemma
From my perspective as an affordable housing investor and lender, I can best speak to the supply side of the equation. My experience is that our communities could build affordable housing more quickly if not for the obstacles of restrictive zoning, convoluted approval processes and NIMBYism. The amount of time, energy and money needed to secure approval for affordable housing can wear down the most committed developer. These issues are compounded by the sheer variation in regulations and processes from one jurisdiction to another. These differences often require developers to customize designs for each new jurisdiction they enter and master an entirely new permitting process, losing efficiencies that might come from repetition.
We need a way to break the gridlock. The Counselors, responding to the May 2019 survey upon which the 2019-20 Top Ten Issues was based, noted that "public policy responses have tended to be blunt instruments." Clearly, we need a method that provides a modicum of uniformity, while respecting local differences.
Affordable Community Certification
One approach might be to create a set of standards, much as the U.S. Green Building Council did when launching the Leadership in Energy and Environmental Design (LEED) certification. One of the advantages of the LEED approach is that it sets ambitious goals while accommodating site-specific circumstances. There are many ways, for instance, to achieve LEED certification.
I believe it would be possible to create an Affordable Community standard with a similar certification process as long as this standard acknowledges the positions of all stakeholders, local community members as well as developers.
An Affordable Community certification could include any of the following categories:
Coherent Zoning and Regulation. Many of the barriers to affordable development are inadvertent. They include land use restrictions that have the unintentional effect of making developable land more costly and rules to ensure environmental protection and historic preservation. Others, like density restriction and building heights, were sometimes designed expressly to exclude multifamily or affordable housing. As a first step, government leaders, with input from the general community, could explicitly delineate community goals for affordable housing and review and revise their zoning and permitting to align with them.
By-Right Development. Most affordable housing development is subject to discretionary review, which almost always generates NIMBYism and delay. When community goals for affordable housing and zoning requirements have been established through an open process, a more productive approach would be for communities to allow as-of-right and by-right development when proposals meet local requirements.
Entitlement Processes. Communities as well as developers lose when locally subsidized affordable developments are delayed by prolonged permitting, inspection and utility-hookup. Communities can create expedited permitting for affordable housing by taking such measures as appointing a single municipal point of contact for permitting and publishing a permitting timeline. While local governments are responsible to their citizens to keep their staff lean, they can set local priorities and run a unified queue to enable developments to proceed from planning to completion.
Inclusionary Zoning. Another approach to breaking the affordable housing bottleneck is to encourage developers of market-rate housing to set aside a percentage of their units for low-income residents in exchange for density bonuses or fast-track permitting. Inclusionary zoning is particularly important in light of recent research that shows that the most effective means to upward mobility for low-income families is moving to a high-opportunity neighborhood.
Tax Relief. Some communities provide tax incentives for developers who construct affordable housing. All too often, however, securing tax relief can be a difficult, time-consuming process. One way to spur the development of affordable housing is to better align tax policy with affordable housing goals, clarify requirements for abatements and streamline the approval process.
Proudly Declare Your Community's Affordability
This list is meant to be suggestive, not prescriptive, but it highlights the potential of an Affordable Community designation to jumpstart development. The certification process is itself an opportunity to raise awareness of affordable housing as a public good, one that reduces sprawl, attracts new businesses, boosts tax revenues and increases equity and diversity.
Housing, however, is just one element of what makes a community affordable. Others include easy access to transportation and fresh food, safety and security, and public amenities. The Affordable Community designation could be expanded to embrace them all, signifying a community that is not merely affordable, but thriving. •