This new section will focus on tips related to running a business.  In this issue, CREs John Culbertson and Jay Marling discuss how they successfully use social media to market their businesses.  We find strategies that differ in complexity but work well for these diverse firms.
Growing Your Business Through Social Media – A CRE Interview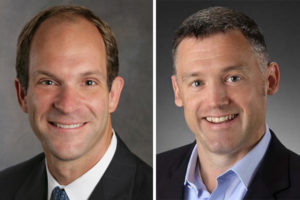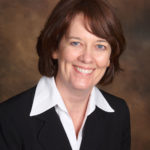 By Paige Mueller, CRE, Real Estate Consultant, Whitegate Real Estate Advisors, LLC
What do you do?
John Culbertson, CRE, Managing Partner, Cardinal Real Estate Partners, LLC, Charlotte, N.C.-  We primarily do larger, complex transactions, including some due diligence and assistance in packaging products; i.e. assisting clients in deciding the best time to take a product to market, and the best way to market and package it.  We've been providing consulting and transaction services for 25 years.
Jay H. Marling, CRE, CEO and Managing Principal Capright, Chicago – We provide real estate valuation, consulting, and due diligence services throughout the US and Latin America.
How do you use social media?
John – We started a newsletter about  three years ago which is sent through e-mail and LinkedIn to decision makers of non-real estate firms that have commercial real estate needs.  It goes out every other Monday at 6:30 am.   We originally started using the newsletter as an inexpensive source of marketing.  However, since then we have found it to be a powerful content marketing platform for our target audience.
Jay – We send out a constant drumbeat of relevant content and company news via email blasts and social media channels.  My colleagues and I take a programmatic approach to sifting through real estate and economics news outlets to find the stories we like best.  We also pull content and news from the subject matter experts at Capright.
What makes it successful?
John – Our audience is non-professional decision makers who are typically well educated, not in the real estate industry, have real estate as a part of their responsibilities and make decisions based upon relationships and reputation. They're not going to look us up in a Google search.  We sell wisdom – we talk about breakthroughs and insights you can't find elsewhere – personable, meaty and memorable text.  It's our opinion.  You have to be vulnerable – talk about dangers and things you worry about as well as the good things.  We also use graphics as it has to be visually appealing.  This can't be done through a consumer marketing firm as they don't understand our business as well as we do.  We use it to differentiate ourselves from other firms.
Jay – This is just one part of our branding strategy.  We train every employee on everything from email responses, logo protocols, to LinkedIn profiles so that we always project a consistent image.  We analyze activity and response rates on each platform in order to constantly calibrate our approach.  Our programmers have also built dashboards that pull data from the various sources to improve our analytics.  A certain hashtag, header or word may make the difference in how many views or responses something gets. We find that it takes a certain number of clicks to get a post visible and then after a certain size, it really takes off on its own.  We are also careful about wording.   Our Communications Director has expertise in that area.
What resources are needed?
John – I am constantly working on ideas and keep a notebook of 3-10 ideas at any one time.  I look for concrete research to support one simple idea (I have learned to outsource this task), and it needs a good story to drive home my point. Also – we have learned that having a catchy title is key.  People are surprised to learn that I have a team around me, and each newsletter only takes about 30 minutes of my time.  I encourage other bloggers just starting out to resist the urge to make it perfect.  I use a professional editor and a strong illustrator as well as a virtual administrative assistant who manages the process through Constant.  My preferred project management tool for our newsletter is Trello.  With a list of 500 contacts and some solid content, we have 10xed that list within 3 years and improved our click rate to over 30%. And it is a lot of fun.
Jay – I started with a part-time social media manager three years ago which has since grown into a full-time communications director position.  That has been a great investment for the firm.  Our firm size is about 50 people in 11 offices throughout the US and Latin America.    A lot of the social media platforms themselves offer good in-application analytics, but, with some assistance from a programmer, you can also pull all of this information into platforms such as Power BI or Tableau for more detailed analytic capabilities.
What has been the outcome?
John – While people often look for an ROI on investments, this is a relationship-oriented business.  While it is important to try to quantify the results you get from your marketing, you have to understand that we are in an industry that values your insight. If you are not reminding your clients that you have something relevant to say, you are forgotten – or worse, considered a commodity.  One thing about why I know this works – my clients, friends and competitors will often remark to me about something I wrote that they want to take issue with, or tell me that they loved it.
Jay – Agreed.  We started with a small group and have grown our audience to over 10,000.  It keeps us visible and relevant.  It also gives us an effective platform to announce new products and ideas.  We frequently hear back from people who read our content.
Any other tips?
John – We do have a website and post our newsletter there, although most people use this for bios and address/contact info.  We can track what part of the website people are using, but don't expect them to come to our website to get information.  We thus have a minimal website expenditure and don't do Twitter or other mailings such as holiday cards.  While videos are popular, they are difficult to do well, time consuming and difficult to distribute, so we don't do those either. If you are exploring the merits of a newsletter, send me an email and I will send you a free whitepaper on our lessons learned. jculbertson@cardinal-partners.com.
Jay – I don't use Twitter much as I find the short one-liners difficult to use effectively. Our team does cross post information on different platforms though and we do get traffic through Twitter.  It's important to remember that the tech platforms are constantly changing – as a result, our social media strategy may change as existing platforms get flooded and new resources and pathways become more fruitful.
Log in and join us in the new Member Forum on the CRE Website for further discussion of this topic!  We'd love to hear your thoughts and suggestions for future topics for this section.  We plan to cover a wide range of themes, e.g. technology, HR, capital structures, taxes, new data, etc.  Think big!  What would you like to know more about?  E-mail ideas to us at info@cre.org.