Contents:
CRE Chair Speaks at MIPIM – World's Largest Property Conference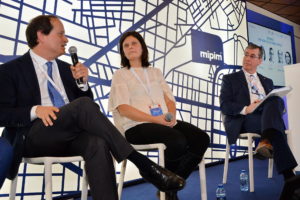 The Counselors and the CRE credential were center stage before a standing-room-only audience at MIPIM, the world's largest global conference for real estate, in Cannes, France in March.  CRE 2018 Chair Joe Nahas, Jr. was invited to lead a panel discussion which  addressed a key demographic change identified in The Counselors' Top Ten Issues Affecting Real Estate: Urbanization.  The panel focused on the influx of people over age 60 moving into urban cores of the world's cities, and explored international approaches to developing and designing independent urban housing, services, entertainment and walkability features that appeal to older citizens.
Mr. Nahas was interviewed during the conference by journalists from Japan, Sweden, Greece, the United Kingdom, and the U.S.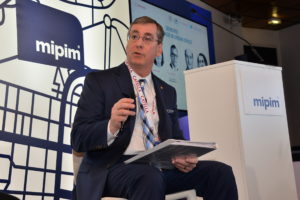 Counselors Speak at ARES Annual Conference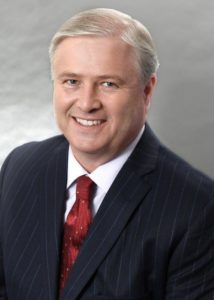 KC Conway, CRE, Director of Research & Corporate Engagement, Culverhouse College of Commerce – Alabama Center for Real Estate, University of Alabama–representing The Counselors organization–addressed attendees at the American Real Estate Society (ARES) conference in April during its popular "Critical Issues Seminar". The event attracts academic and real estate industry leaders as well as graduate students from around the world who are studying real estate.
His topic was Technology and Disruption (and how it affects real estate).  In a separate program session, Conway joined Tom Fink, CRE, Senior Vice President, Managing Director, Trepp, LLC, in presenting another look at how real estate is impacted by rapid technological change.
Elaine Worzala, CRE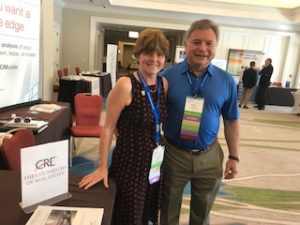 and Will McIntosh, Ph.D., CRE, are shown at the ARES conference, in the resource center, where The Counselors was represented with a display about The Counselors of Real Estate organization and the CRE credential.
Counselors' information available to attendees were copies of the special issues of Real Estate Issues magazine which focused on Global Cities, the "Why Be a CRE" membership brochure, and the latest issue of The Counselor — which includes analysis and discussion of timely, relevant topics; case studies from the CRE consulting Corps and the CRE Foundation; in depth examination of issues appearing on The Counselors' annual Top Ten List; global perspective; and profiles of notable member accomplishments.
The CRE Consulting Corps Assists Virginia Church with Adaptive Reuse Plan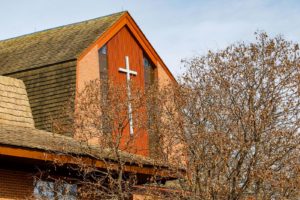 Earlier this year, five Counselor members volunteered their professional expertise to assist leaders of St. Michael's Episcopal Church, Bon Air, Va., by creating a strategic action plan for the future use of school property when the facility moves this summer to a new campus nearby.  The team spent a week in Bon Air, met with local stakeholders and Church officials, and presented preliminary recommendations.  A detailed strategic plan with actionable implementation tactics was delivered in April.
Several media stories appeared in the Richmond, Va. area as a result of this project, bringing new visibility to The Counselors and the CRE credential. Members of the Consulting Corps team were CREs John Leary, Senior Valuation Consultant, Advisra Consulting, LLC, New Haven, Conn.; David Baird,  Managing Director, Strategic Advisory Services, Cushman & Wakefield, Baltimore; Casey Kemper, President, Collegiate Asset Management, New York, N.Y.; Tim Lowe, Principal, Corporate President, Waronzof Associates, Inc., El Segundo, Ca.; and Bill Quinlivan, Principal, Director of Industrial Properties, Colliers International, Milwaukee.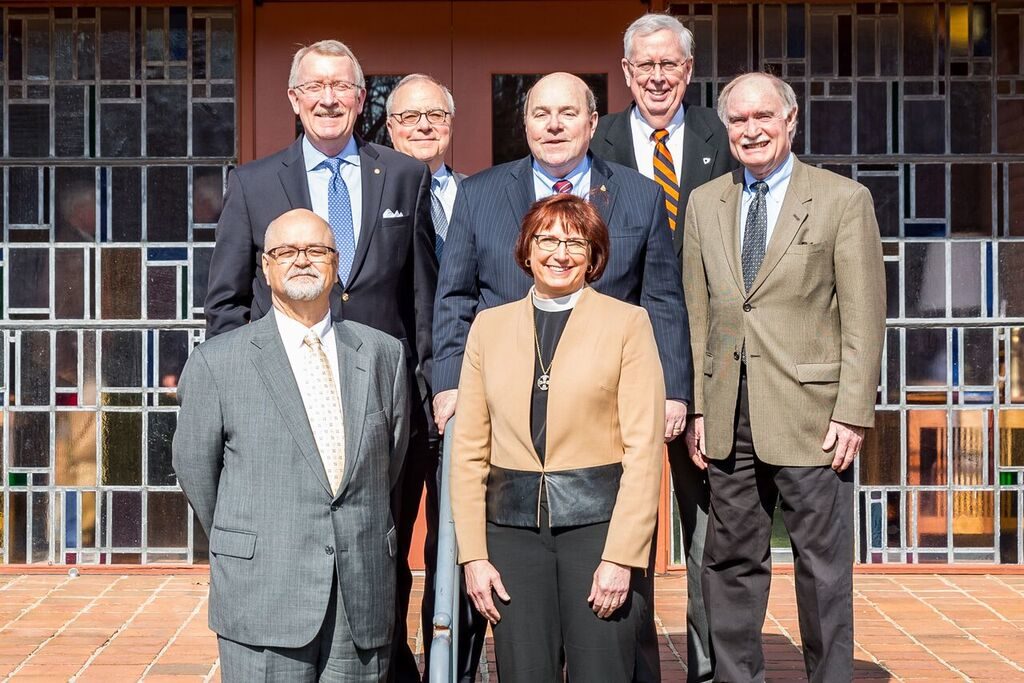 The CRE Consulting Corps team, St. Michael's Church: Front row: Timothy Lowe, CRE; Rev. Jeunee Godsey, Rector, St. Michael's Episcopal Church; Back row: CREs David Baird, Doug Schepker (local resource), John Leary, William Quinlivan, and Casey Kemper.
CRE's Top Ten Issues Affecting Real Estate 2018-19 to be Announced in Keynote Address at Journalists' Conference

The new CRE Top Ten Issues Affecting Real Estate 2018-19 will be announced as the keynote address at the National Association of Real Estate Editors annual conference in June.
Joe Nahas, Jr., the Counselors' 2018 Chair of the Board, will present the issues – and how they affect commercial and residential real estate – on June 13, in Las Vegas.  This is the seventh  year The Counselors has presented at NAREE conferences – the past six years announcing the Top Ten Issues, in the keynote address.
CRE members contribute their expertise to identify the issues each year, which is then analyzed and ranked through the efforts of the CRE External Affairs committee.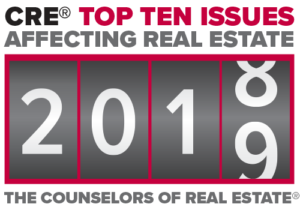 Counselors Address Conference for Catholic Facility Management
Hugh Kelly, Ph.D., CRE, Special Advisor, Fordham University Real Estate Institute, and David Baird, CRE, Managing Director, Strategic Advisory Services, Cushman & Wakefield, represented The Counselors organization at the   the 2018 Conference for Catholic Facility Management, which took place in Austin in April.  In two program sessions, Kelly and Baird offered attendees, who are responsible for real estate operations at Catholic dioceses throughout the United States, useful information about creating appropriate and effective morality clauses in deeds of sale or leases of Church properties.
The program also included information about the CRE Consulting Corps, which has assisted several dioceses and religious orders in solving challenging real estate problems.