International Conference – Prague
Date & Time
June 14, 2023
-
June 16, 2023
Schedule of Events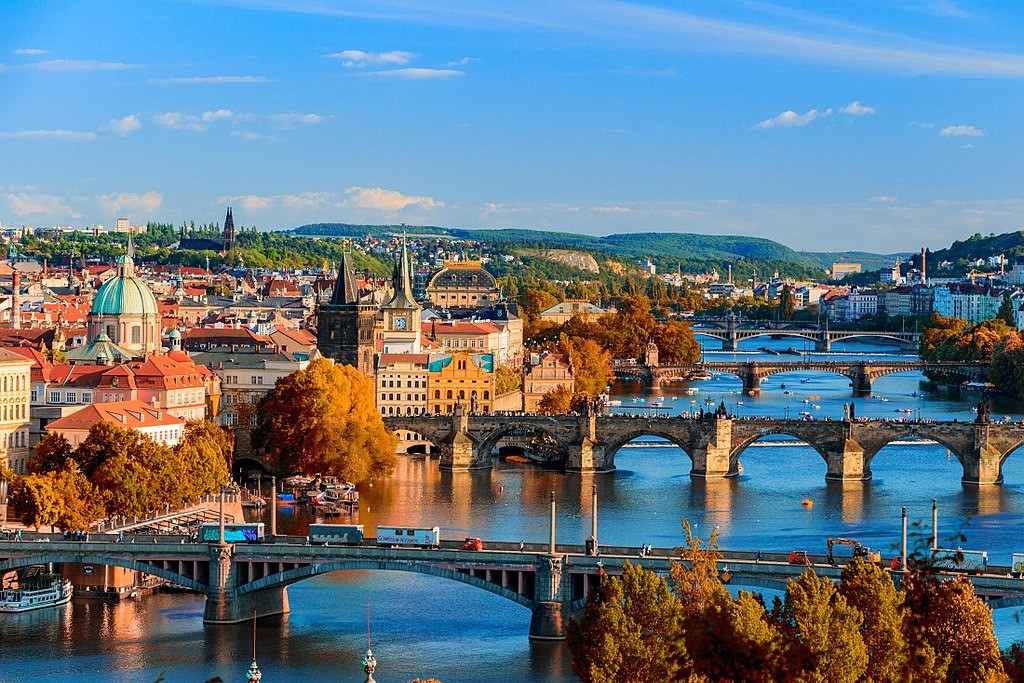 *This event is open to the public. Feel free to share with colleagues, business partners, and prospective CREs*
PLEASE NOTE: Members must be logged in to access ticketing options on this page. All events are ticketed a la carte, read items and their descriptions carefully.


Registration Closes:

May 31st, 2023
 Day 1: June 14th
6:00 – 9:00PM: Welcome Dinner
Fred & Ginger Restaurant, Dance Hall
 Day 2: June 15th
Development Tour – Brumlovka
Story of reborn of 25 hectares sustainable and self-financing city district, made and owned by one investor
A quarter of a century ago, the Passerinvest Group began building its first office buildings on a neglected brownfield in Prague's sub-district. The determination of the investor and respect for the long-term and well-thought-out urban plan, designed by the architect Aulík, transformed the area into a distinctive modern urban district that meets the criteria for short-distance cities. The first construction began in 1996; today, Brumlovka represents the 25-hectare self-sustainable and self-financing sub-district. Moreover, the investor invested over 10% of all investment costs in nonprofit investments. Thanks to that fact, Brumlovka is not an ordinary development project but a place for living with one of the highest quality public spaces in Europe made by a private investor.
If you wish to discover more about this unique lifetime development project, please accept our invitation to the CRE Development Tour Brumlovka.
Program: Site walk with a presentation by the investor (office, school, stadium, multimedia center, public spaces, parks, rooftop gardens, etc.). Presentation of Mr. Passer's American dream story. Snack and discussion with Mr. Passer – CEO and founder of Passerinvest Group.
Small taste: https://youtu.be/vDcMocsujnk
More details: https://www.brumlovka.cz/en/about-us/about-brumlovka
European Chapter Board Meeting
Historic Sightseeing Tour Via Tram + Presentation at the Center for Architecture and Metropolitan Planning (CAMP)
Dinner Cruise on the Vltava River
 Day 3: June 16th
8:00 – 8:30AM: Coffee, tea
8:30-8:45AM: WELCOME ADDRESS
Ralf Koschny, CRE, Chairman of CRE European Chapter (5 mins)
Eddie Forejt, CRE, Vice-Chair of the CRE European Chapter (5 mins)
William McCarthy, CRE, Global Chair (5 mins)
8:45-9:25AM: KEYNOTE: Overview of the Current Geopolitical Situation
9:25-10:25AM: PANEL SESSION I: GLOBAL ECONOMIC OVERVIEW. Real Estate Driven.
Moderator: Tomas Fencl, CRE
Length: 60 mins
Format: Introductory Macroeconomic/Geopolitical Presentation
(10 mins) – Discussion (40 mins) – Q&A (10 mins)
4 Speakers TBD
10:25 – 10:45AM: Coffee Break
10:45AM- 11:45PM: PANEL SESSION II: INFLATION, INTEREST RATES, REGULATORY BODIES, GLOBAL & REGIONAL IMPACT
Moderator: Inga Schwarz, CRE, Head of Research, BNP Paribas
Length 45 mins – 60 mins
3-4 Speakers TBD 
11:45-12:30PM: PANEL SESSION III: REBUILDING EFFORTS IN UKRAINE – FUTURE OUTLOOK
Moderator: Julia Hoagland, CRE
Format: Intro- Discussion- Q&A
Length: 45 mins
3 Speakers TBD
12:30 – 1:15PM: PANEL IV: CHALLENGES FOR THE ASSET CLASSES: (ESG, Rising Rents, Declining Yields, etc.)
Moderator: Ralf Koschny, CRE
Format: Intro – Discussion – Q&A
4 Speakers:
Mathias Leidgeb, MD, Palmira (Logistics)
Kathrine Heiberg, CRE, CEO, Reteam Group (Retail & Mixed-Use)
Sascha Kilb, CRE, MD, Drees & Sommer (ESG)
Eddie Forejt, CRE, Development Director, Passerinvest Group (Offices)
1:15 – 2:30PM: Lunch
2:45 – 3:30PM: PANEL V: RESPONSIBLE/-IVE CITY PLANNING VIS-À-VIS CLIMATE CHANGE
Moderator: Tomas Ctibor, CRE
3 Speakers TBD
3:30 – 4:15PM: PANEL SESSION VI: AFFORDABLE HOUSING & GLOBAL CHALLENGES
Moderator: Jana Seckarova, CRE
3-4 Speakers TBD
4:15 – 5:00PM: Coffee & Networking
4:15-5:30PM: CREs, guests and spouses to refresh for the soirée.
5:45PM: CREs, spouses, CRE potential member candidates and conference speakers to depart for the social gathering.
6:00-10:00PM: Dinner, Beer & Music at the RED DEER Beer Hall