2018 Midyear Meetings – Chicago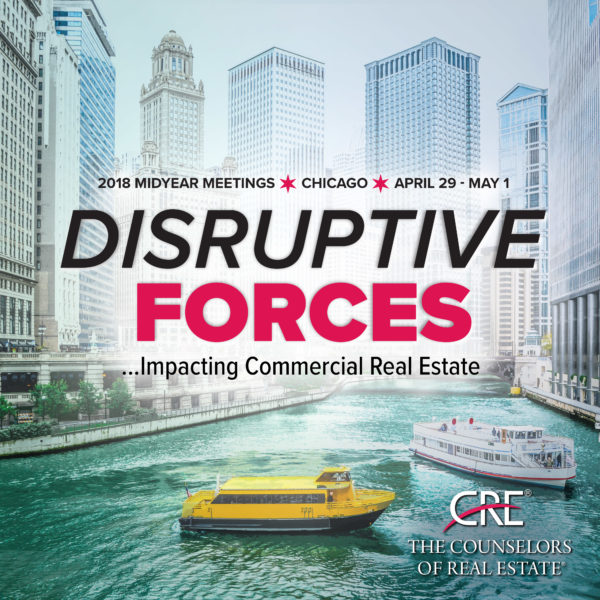 Date & Time
April 29, 2018
-
May 1, 2018
Venue
LondonHouse Chicago
85 E Upper Wacker Dr.
Chicago , IL 60601
United States
Disruptive Forces
…Impacting Commercial Real Estate
"It is not the strongest of the species that survive,
nor the most intelligent,
but the most responsive to change."
Charles Darwin
Disruptors are opportunities.  When real estate is in flux, commercial real estate experts see creative possibilities.  A hot button issue for almost every executive today, it's no surprise real estate decision makers are paying close attention to how disruptors will transform their businesses.
The Chicago 2018 Midyear Meetings will address current and upcoming disruptors that will affect you, your business, and your clients and their businesses.
Change your routine! Get out of the office! Join us in Chicago.