2017 Midyear Meetings – Los Angeles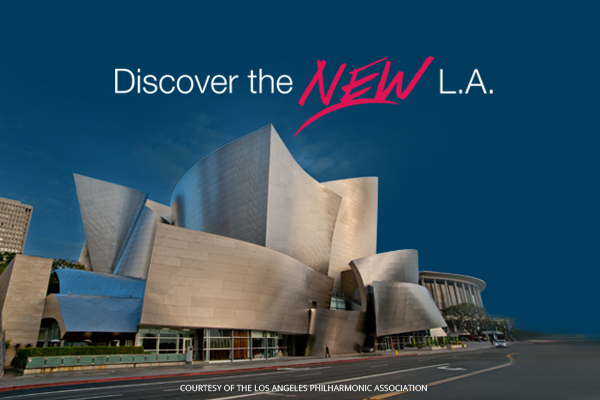 Date & Time
May 21, 2017
-
May 24, 2017
Venue
JW Marriott Los Angeles
900 West Olympic Boulevard
Los Angeles , CA 90015
United States
Featured Programs
Discover the New LA!
Los Angeles is a trend-setting global metropolis with an extraordinary history and a rich cultural heritage.  Your colleagues have developed a thought-provoking, timely program showcasing the many diverse opportunities of a robust economy.  Participate in a wide-range of discussions – from transportation and infrastructure to capital markets, housing, and lively, interactive development of this year's Top Ten.
Change your routine! Get out of the office! Head to LA.

Monday, May 22
Welcome Address
8:15A-8:30A
Speaker: Scott Muldavin, CRE, 2017 Chair of The Counselors of Real Estate
Scott welcomes attendees to LA and offers a preview of meeting highlights.
---
Opening Keynote: Welcome to LA! Insights from an Insider
8:30A-9:30A
Speaker: Matt Szabo, Los Angeles Deputy Chief of Staff, Office of Mayor Eric Garcetti
Moderator: Stephen Navarro, CRE, President and CEO, The Furman Co.
Los Angeles conjures a particular image in the popular imagination: sprawling and spacious, dotted with single-family homes, riddled with traffic, and flat lined as far as urban development.  Not so fast!  Citizens of LA's pro-growth group have prevailed and the number of cranes in the city has skyrocketed.
Now, LA's biggest and most exciting challenge: How to harness the momentum, the investment, and even the disruption, in a way that still addresses social needs.  How to create a development program that meets market needs in a rapidly changing environment. How the flurry of mixed-use development will change LA's urban landscape. How the availability of infinite data and analytics is changing the way urban planning moves forward.
Your fellow CRE and Southern California native Steve Navarro spearheads this conversation with 17-year City Hall veteran, Matt Szabo, Deputy Chief of Staff for LA Mayor Garcetti.
---
Point-Counterpoint: U.S. Economic Outlook
9:45A-11:00A
Speakers: Marisa DiNatale, Senior Director, Moody's Analytics and Ethan Penner, Managing Partner, Mosaic
Moderator: Eileen Marrinan, CRE, Director of Research, Grosvenor Americas
The November 2016 election of Donald Trump signaled a new direction for key policies that could change the course of the U.S. economy.   These include:
–  A significant shift in spending priorities
–  Corporate and personal income tax reduction and reform
–  A rollback of federal regulations, especially financial and environmental
–  A more protectionist trade stance
–  Greater constraints on immigration
With a GOP majority in both houses of Congress, expectations were that President Trump would be successful in implementing his program proposals.  Yet, the new administration's first major policy initiative – to repeal and replace Obamacare – was unsuccessful due to Republican infighting.  At the same time, the President seems to be moderating several of his more controversial positions.
What direction is policymaking likely to take?  What will the impacts be on the country's real estate industry?  Join our panelists as they discuss these and other topics, and share their forecasts of the U.S. economy's future path.
---
One on One interview with John Kilroy
11:15A-12:15P
Featuring: John Kilroy, Chairman of the Board, President and CEO, Kilroy Realty
Moderator: Scott Muldavin, CRE, 2017 Chair of The Counselors of Real Estate and Senior Advisor, Delos
Join Scott Muldavin, 2017 Chair of The Counselors of Real Estate, as he leads a discussion with John Kilroy, Chairman of the Board, President and CEO of Kilroy Realty, a dynamic $7 billion office REIT based in Los Angeles.  Discover the vision behind John's timely and forward-thinking decisions to take his company public, expand development, limit leverage, diversify into San Francisco, and become a world-wide leader in sustainability and healthy buildings.
Hear how Kilroy Realty has adapted to evolving workplace strategies, demanding tenants and competitors, and an uncertain economic environment.  And finally, get a peek into future challenges and opportunities from one of the industry's foremost investment leaders.
---
Welcome Luncheon featuring new member introductions and "The Future of Cities" with Ashley Hand
12:30P-2:00P
The Future of Cities
Introduction: Gregory Ibbetson, CRE, Owner, Broker, Ibbetson Commercial Real Estate Services
Guest Speaker: Ashley Hand, Co-Founder, CityFi (former Transportation Technology Strategist for the City of Los Angeles)
As Co-Founder of CityFi, Ashley Hand uses technology to create "human centered" smart cities at this time of explosive population and development growth in urban areas worldwide.  How do changes in transportation, instrumented infrastructure, and a mobile workforce affect the built environment and that to come?
How important is interaction: the connectivity of people, processes, and data and what forms will it take?  What does all of this mean for the 21st century Real Estate Counselor, advising clients and serving their best interests in the face of transformative change?
With Los Angeles as her canvas and vast experience working in urban arenas throughout the world, Ashley Hand leaves no stone unturned as she shares her vision for the Future of Cities.
New Member Introductions: Joseph Nahas, CRE, First Vice Chair and Senior Vice President, Equus Capital Partners, Ltd
---
Capital Markets: How Foreign Capital Affects the U.S.
2:15P-3:30P
Speakers: James Costello, CRE, Senior Vice President, Real Capital Analytics; Jacqueline Denning, Managing Director, Real Estate/Investments, MetLife; and Mike Hu, Senior Vice President – Capital Markets, Gaw Capital Advisors USA
Moderator: Steven Norris, CRE, Principal, Norris Realty Advisors
Global economic and political uncertainty continues to drive capital to the United States. How has the influx of foreign capital changed over the past 12-18 months (if at all)?  How will it change going forward?   Where are today's best real estate opportunities and why?
At what stage are we in the real estate cycle and how is the market different—post election?   Is the U.S. market more or less desirable in 2017 than in prior years?  Are investor views shifting on economies in other parts of the world—Europe, Asia, etc.? Specifically—what will happen with interest rates and how will they impact cap rates and, by extension, pricing?
---
Housing Panel: Supply and Demand, Affordability and Access Issues – Do We Have A Crisis?
3:45P-5:00P
Speakers: Mario Lopez-Alcala, Vice President, Lead Analyst Global Real Estate, MSCI ESG Research and Chris Porter, Vice President and Chief Demographer, John Burns Real Estate Consulting
Moderator: Elizabeth Beckett, CRE, Senior Vice President, Real Estate Strategies, Inc./RES Advisors
Housing affordability is a growing issue in the United States and globally. Here in the U.S., post-recession market trends — limited production, high foreclosure rates, income stagnation, tight credit, and dropping homeownership rates — are changing, creating new challenges and new opportunities.  Mortgage credit availability has relaxed. Incomes are growing for many households, and constrained housing supply is placing upward pressure on home prices, particularly in metropolitan markets.  Potential first-time homebuyers, many of whom are carrying significant debt burdens, are being priced out of the housing market in many areas.  These conditions keep renters renting and rents trending upward, potentially accelerating inflationary pressures already percolating in the U.S. economy.   At the same time, shifting demographic trends are impacting demand for new types of residential product.
The growing housing affordability problem in many of the world's cities is stimulating investor attention, public concern, and public policy discussions. Today, we are in a delicate moment of the housing policy debate.  How will a mosaic of Environmental, Social, and Governance factors (ESG) contribute to these discussions?  Join this panel for a lively discussion of the trends and issues affecting housing markets worldwide.
---
Tuesday, May 23
Business Issues Forums
8:00A-9:30A

I. Business Development Opportunities     (limited to 25 CREs)
Discussion Leaders:  Robert Griswold, CRE, President, Griswold Real Estate Management, Inc. and Joseph Neverauskas, CRE, Senior Vice President, Equus Capital Partners
A candid, interactive networking forum for "CREs only" addresses business opportunities, development skills, techniques, and lessons learned.


II. Demographics: Determining the Direction of Your Business
Discussion Leader: Chris Porter, Vice President and Chief Demographer, John Burns Real Estate Consulting
Demographics determine the direction of your business. But demographic trends can be overwhelming, misleading, confusing, conflicting, and difficult to predict.  By understanding demographic trends better, you will be better able to adjust your strategies when unanticipated events shift prevailing trends.
Four Big Influencers explain why those born in different decades behave so differently, and help explain the big shifts ahead:
1.        New technologies
2.      Changing government policies
3.       Economic growth
4.       Shifts in societal acceptability
Millennials (ages 18-35) have overtaken the Baby Boomers (51-69) in sheer numbers, but both groups remain substantial real estate consumers.  America's population of persons aged 90-and-older has almost tripled since 1980. The implications are many:
–  Multi-family development is still strong, with evolving amenities.
–  There are opportunities in housing options for both groups.
–  In the retail sector, more "experiential" shopping/dining/entertainment destinations will emerge, but buying power is lower due to income stagnation.
–  There will be opportunities in services including medical, assisted living, and memory care facilities.
III. Disruptive Technology    
Discussion Leader:  Noah Shlaes, CRE, Technology Innovation Lead – NGKF Vision, Newmark Grubb Knight Frank
A spirited discussion of the effects of new and disruptive technologies on supply and demand for real estate.  Drones have eliminated the word "inaccessible" from the real estate vocabulary.  3D printing has influenced the size, location, and contents of warehouses.  Ride sharing and autonomous vehicles will reduce the demand for parking, and even for streets.  Social media has replaced much of traditional advertising and the press.  Collaboration tools have already eliminated entire classes of office space demand.
So what should we be building?  Dumping?  Financing?  Shorting?  What else are we watching?  And what are we doing about it?  Join the discussion.
IV. Global Uncertainties: Changing Global Issues and Political Uncertainty
Discussion Leaders: Hiroyuki Isobe, CRE, Chairman, Japan Valuers Co., Ltd.; Ralf-Peter Koschny, CRE, Member, Directory Board, bulwiengesa AG; and Scott Muldavin, CRE, 2017 Chair of The Counselors of Real Estate and Senior Advisor, Delos
The IMF has revised GDP growth downward for much of the globe in 2016-17, as economic uncertainties continue and intensify. Currency issues, declining exports, and soft energy prices add to volatility, and political issues and conflict further undermine stability.
There is potential for global economic deceleration. Weakened exports could lead to slower/smaller port and infrastructure investment, in particular, and broader softening of investment in real estate and other asset classes. The U.S. remains attractive to global capital and inflows remain strong, although they may be under pressure at their origin (China, Middle East, and Europe).  What about global uncertainty of retirement looming for billions with insufficient funds to retire?
Discussion leaders encourage you to identify key global uncertainties from your own personal perspective – issues relating to business, geography, politics, etc., and bring these to the debate!
---
Development Panel: The Challenges of Mixed Use Projects
9:45A-11:00A
Speakers: Ryan Aubry, Director of Development, Greenland USA; Wayne Ratkovich, President & CEO, The Ratkovich Company; and Richard Vogel, Senior Vice President, Related Properties
Moderator: Patricia Flynn, CRE, Principal, The Maxima Group
As a seasoned real estate professional, you know mixed use developments can present an array of challenges, while also providing multiple opportunities.  Working collaboratively with a myriad stakeholders, the complexity of entitlement and environmental review, and arduous underwriting processes for investors and lenders alike are just some of the challenges. How do developers create processes that meet market needs in a rapidly changing environment? How do they understand and capture the synergy for a mix of uses, and guide such projects through entitlement and financing?
Featured panelists are leading the development of three of downtown Los Angeles' most high profile mixed use projects.  Greenland and Related Properties are completing new projects that incorporate urban residential units and hotel elements; The Ratkovich Company has renovated the 1970s-era Macy's Plaza, upgrading the existing hotel and retail space, and ushering the office tower into the 21st century.  Is mixed use development the path to a new urban future?  Three of Los Angeles' most notable visionaries share their personal experience and forecasts for the future of mixed use development.
---
Trends & Outlook for Real Estate Fundamentals
11:15A-12:15P
Speakers: Jeffrey Havsy, CRE, Managing Director and Americas Chief Economist, CBRE; Suzanne Mulvee, Director of Research and Real Estate Strategist, CoStar Portfolio Strategy; and Andrew Nelson, CRE, Chief Economist USA, Colliers International
Moderator: David De La Rosa, Senior Vice President, Green Street's Advisory Group
Overall, these panelists appear to be largely in agreement as to where the real estate cycle is heading – the growth rate and the next recession.  Could the debate change their personal forecasts?  What factors could tank their predictions?  What underlying risks would significantly alter their projections?
Is volatility around real estate shrinking? If so, what are the implications for investors?  Hear panelists explore execution risk; the post-election market; and the impact of optimism on growth.  There is a disconnect between sentiment and data. Sentiment is up but data is not.  Will ownership flat line or are we entering a new paradigm of home ownership?  How will the current administration stimulate home ownership and reactivate home building?
---
Member Luncheon
12:30P-2:00P
Presentation of the James Felt Creative Counseling Award
The James Felt Creative Counseling Award celebrates of outstanding achievement and ingenuity by members of The Counselors of Real Estate. Established in 1992 by the family of the late James Felt, CRE, and first awarded in 1995, the James Felt Creative Counseling Award enhances public recognition of the CRE Designation, the counseling profession, and The Counselors organization.
---
Top Ten Critical Issues Affecting Real Estate 2017-2018
2:15P-4:30P
Discussion Leaders: Peter Burley, CRE, Real Estate Investment Analyst; Joseph Nahas, Jr., CRE, Senior Vice President, Equus Capital Partners, Ltd.; Theresa Nygard, CRE, Senior Vice President, KTR Real Estate Advisors; and Noah Shlaes, CRE, Technology Innovation Lead – NGKF Vision, Newmark Grubb Knight Frank
Back by popular demand, the External Affairs Committee decides (with your help) the new Top Ten Issues Affecting Real Estate in 2017/18!  This interactive session, with live voting, promises to elicit the spirited debate, discussion, and irreverent repartee for which Counselors of Real Estate are known.  Find out what your peers predict to be the driving forces affecting real estate, society, and the world at large and why.
Weigh in with your own opinion as to what issues are most important in the upcoming 12 months.