Vice President, Cerberus UK
---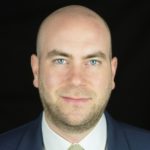 Mr. Schwartz joined Cerberus in 2014 and oversees the Firm's hospitality acquisition activities across Europe. Prior to joining Cerberus, Mr. Schwartz led a boutique hotel consulting firm, based in Dublin and Amsterdam, from 2010 to 2014. 
Previously, Mr. Schwartz held an investment role with Host Hotels & Resorts, a leading US-based lodging REIT, from 2008 to 2010.  He held management positions within Pannell Kerr Forster from 2007 to 2008 and at Marriott Hotels from 2005 to 2007. 
Mr. Schwartz is a graduate from Cornell University, holding a B.S. in Hotel Administration, and received a Master's degree from Johns Hopkins Carey Business School.