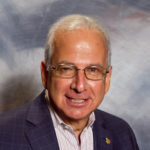 Steven D. Leader, CRE EMERITUS, FRICS possesses over 50 years of diversified real estate counseling expertise in the areas of acquisitions, dispositions, market and financial analysis, asset management, joint venture structuring, debt and equity placement and urban planning.  Mr. Leader has served as real estate consultant on notable large-scale, multi-purpose developments, both domestically and abroad.  Over the course of his career, Mr. Leader headed his own firm, preceded by active roles with Triad Realty Services, The Weitzman Group, Kidder, Peabody, and James Felt Realty Services. In these settings, Mr. Leader has served on numerous valuation and consulting panels worldwide providing expertise and litigation support to a variety of governmental and quasi-governmental entities in connection with large-scale underutilized and underperforming assets.
Mr. Leader is active in alternative dispute resolution:  He serves as both a Public Arbitrator (Chair qualified) and Mediator for the Financial Industry Regulatory Authority – FINRA. Mr. Leader also serves as a Mediator on the Roster of Neutrals of the Commercial Division of the State of New York Supreme Court.  For the New York Peace Institute, he is certified as a Mediator under the New York Unified Court System and has served as a mentor and Mediator in Kings and New York County Civil Courts. In the latter setting, Mr. Leader was appointed to a special panel, arbitrating large commercial disputes between landlords and tenants arising out of 9/11. He received the prestigious Mediator of the Year Award from the Civil Court of the City of New York.
Mr. Leader holds Emeritus membership status in the Counselor of Real Estate, and served as the organization's 1998 National Chair.  Mr. Leader is a Fellow of The Royal Institute of Chartered Surveyors and holds memberships in the American Planning Association, Association of Conflict Resolution, American Bar Association (Associate), Lambda Alpha, Real Estate Board of New York, among others.
Mr. Leader earned his GPA at New York University (Urban Planning), and BA at Syracuse University. He served for many years as an Adjunct Professor of New York University's Real Estate Institute Graduate Program, where he received several teaching and service awards.