CEO Madison Companies
---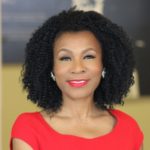 Sharon Madison is an urban planner known for strategic real estate planning and development, program and construction management and creative design solutions. She has been a leader in green technology and adaptive reuse in historic buildings As the 3rd generation leader in her family's architecture, engineering, planning and construction business, Sharon has continuously been a trailblazer for women and minorities.
Adaptive Reuse
Manages large scaled projects involving the design, construction, and financing of historic properties, which involve adaptive reuse upgrades to modern standards. We approach these projects from an environmental, economic, and social point of view.
Designed gold standard LEED building for the Professional Schools Building at Dillard University.
Development Experience
Our firm has developed over 20,000 units in residential housing across the United States.
We have been development consultants for major developers for projects including the 700 acre plan on Detroit's far east side with residential units, commercial units, utility redesign, working in coordination with local, state, and federal agencies.
Developed a six story building and adapted reuse of the Julian C. Madison Building
Previous partner in Long Madison focusing on hotel and retail development.
Construction Management Experience
Managed $4 Billion in construction projects including:
All of the design and construction projects for the Wayne County Metropolitan Airport for 16 years
The Detroit Public Schools Capital Improvement program
The City of Detroit Facade Improvement program for over 100 buildings, in preparation for the 2006 Super Bowl in Detroit.
The Cleveland Browns Stadium in Cleveland, Ohio
The Wyandotte Wastewater Treatment Plant
Cleveland Public Power distribution and transmission systems upgrade.
Developed the overall master plan of these projects, selecting and coordinating all teams including architecture, planning consulting, engineering, scheduling, estimating and construction.
Worked hand and hand with financial consultants to develop financial structures and managing all budgets to ensure on time and in budget performance. We always strive to come in budget, with a less than 3% change order rate.
About Madison Madison International
Madison Madison International is an award winning design, urban planning, programming and construction management firm. Begun by Robert James Madison and his sons, Robert, Julian and Bernard, the firm has demonstrated excellence for over sixty years. Madison Madison International has done business in over 25 states and six countries. The firm continues with Sharon and cousins Kevin and Sandra Madison, both architects.