Partner and Managing Director – DREES & SOMMER SE
---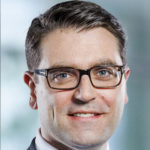 Sascha Kilb a Partner and Managing Director of Drees & Sommer SE and is responsible for the Company's Global Real Estate Consulting division and advises both national and international clients on investment decisions and portfolio analysis throughout the entire life cycle.
Sascha completed his studies in civil engineering at the Technical University of Darmstadt and meanwhile gathered substantial experiences at various engineering firms and construction companies. Directly after having completed his degree in 2003, Sascha Kilb worked for Drees & Sommer. He professionally focussed very early on project management and real estate consulting. Besides the classic tasks of project management he applied his professional knowledge particularly in portfolio analysis of existing buildings as well as purchases and sales of properties, both national and international. Since then he successfully managed various projects in the sectors offices, administration and industry.
Sascha is a member of the Executive Committee of the Urban Land Institute (ULI) Germany and Chairman of the ULI's Local Chapter of Frankfurt as well as a member of the Steering Committee of the Institute of the German Real Estate Industry (iddiw).
Drees & Sommer is the innovative partner for Consulting, Planning, Construction and Operation. For over 45 years, the partner-managed company has been supporting public- and private-sector principals and investors with all aspects of real estate. In addition to its headquarters in Stuttgart, Drees & Sommer has 41 national offices worldwide.