Director General, Gesvalt
---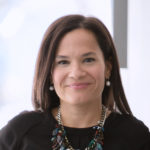 Sandra Daza currently holds the General Management of Gesvalt, a position she has held since 2015. She is also a partner of WIRES (Women in Real Estate Spain).
She began her professional career in Germany as Business Development Manager at Jonathan Wren Frankfurt. In 2002, she joined Gesvalt, as Head of Business Development. Since then, she has gone through different positions in the company, achieving important milestones in the expansion and growth of the company. Prior to her appointment as Managing Director, she held the position of Director of Advisory Services for 7 years.
She is a regular speaker at the Spanish Conference held at the MIPIM, an international real estate investment fair that takes place annually in Cannes. She participates in the international real estate fair ExpoReal, in Munich. She has also participated as a speaker and moderator in conferences for investors and International Banks in Madrid, Frankfurt, Lisbon and London.
Sandra Daza holds a degree in Political Science, with a postgraduate degree in Strategic Business Management from IE Business School and International Relations from the University of Tours (France).
Among the projects she has led, she highlights the project of asset valuation framed in the stress test of the Spanish financial system by mandate of the European Central Bank in 2013.
Together with the Bank of Spain, she led the Gesvalt team in the Due Diligence project on the assets of SAREB, as well as advising on corporate transactions for investors from the United Kingdom, Portugal, Germany, the United States, Mexico and China.
She is fluent in English, German and Portuguese.