Secretary of Commerce, South Carolina Department of Commerce
---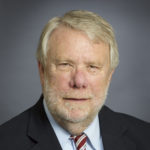 Robert "Bobby" M. Hitt III was appointed by Governor Nikki Haley to serve as Secretary of Commerce in January 2011. Aiming to cultivate a team-first approach to economic development, Secretary Hitt mobilized the state's many partners and allies, empowering them to assist in a variety of efforts, including building and site certification, infrastructure improvement, international trade growth, supplier development, workforce development and statewide brand establishment and promotion through the 'Just right' campaign. As a result, Team South Carolina has achieved unprecedented industry recruitment success.
Since 2011, S.C. Commerce has recruited approximately $32 billion in capital investment and more than 118,000 new jobs. Now a premier brand state, multiple world-class companies have made significant investments in South Carolina during Secretary Hitt's tenure, including BMW, Boeing, Bridgestone, Continental, Giti Tire, LPL Financial Holdings, Mercedes-Benz Vans, Michelin, Samsung, Toray, Volvo Cars and more. As one of the nation's leaders in foreign direct investment, S.C. Commerce markets South Carolina's positive business environment to the global economy.
Consequently, the Palmetto State has achieved an export sales record in each year of Secretary Hitt's tenure, topping $32 billion in total export sales for the first time in 2017. Additionally, South Carolina has consistently ranked first in the nation in the export sales of both completed passenger motor vehicles and tires. To build on this success and to complement the efforts of each of the state's four international offices, a new International Strategy and Trade division was established at S.C. Commerce in 2015.
Seeking continued growth of South Carolina's target industry clusters, S.C. Commerce established partnerships with several organizations under Secretary Hitt's leadership. The agency now collaborates with the S.C. Council on Competitiveness to advance the state's aerospace and logistics industries, as well as the S.C. Automotive Council and the S.C. Biotechnology Industry Organization to advance the automotive and life science industries, respectively.
S.C. Commerce also prioritizes efforts to support the state's small and existing companies. Understanding the importance of bringing business to business, the agency has spearheaded the coordination of many B2B events, including subcontractor outreach sessions for major construction projects and supplier matchmaker sessions for some of the state's biggest industries. S.C. Commerce also operates a product and service locator database known as SourceSC, allowing South Carolina companies to connect with in-state suppliers and vendors.
As Team South Carolina seeks to build on momentum generated since 2011, continued collaboration remains a critical piece of Secretary Hitt's strategy. The recent creation of a Council for Innovation Initiatives and a Coordinating Council for Workforce Development will help advance efforts in both areas, while eliciting the expertise of leaders from a variety of public and private organizations.
Before his time as Secretary of Commerce, Hitt served as manager of Corporate Affairs at the BMW Manufacturing Company in Spartanburg County after 17 years as managing editor of The State and Columbia Record newspapers.