Architect, Nemesi studio
---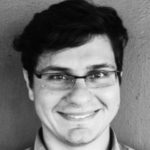 I get my diploma in architecture in 2007 at the School Valle Giulia, La Sapienza University of Rome, completing the academic studies with several European experiences:
2003/2004 – Erasmus scholarship to Architecture school in San Sebastián, Basque Country University, Spain
2006 – Researches for the diploma work about the architectural design of a new school of architecture with scholarship of La Sapienza University in collaboration with prof. P. Lynch from at London Metropolitan University.
2004 – 2011: Collaboration at the international network EASA – European Architecture Student Assembly, in the activities of Italian National Contact, Tutor (Spain 2011), Organizer (Italy 2009) and participating at several workshop.
2010/2011 – Master in Architecture, Energy and Environment at Architecture school in Barcelona, UPC Barcelona Tech with thesis: Applications of PCM on the building façade. I focus the architectural design activity on professional collaboration in international studios:
2008/2011 – Barcelona, Spain, working at Carlos Ferrater – OAB (Office of Architecture in Barcelona).
2012 – Los Angeles, working at mOrphosis studio developing the project of the new ENI headquarter in Milan.
2013/ currently – Rome, working at Nemesi studio from 2013 where I developed several projects including the Italian pavilion for the EXPO 2015.
In 2011 I founded with Sara Petrolati studio reMAIN, where we alternating interior design and participation at architectural competitions, with tours for e-architects, collaborations for Open House Rome and like review teacher at Valle Giulia, La Sapienza University of Rome, and at UARK – University of Arkansas in Rome. From 2017 we're working on Buildlines, editorial project where we join architecture and fashion design.