Managing Director for Europe, Russia & CIS, RICS
---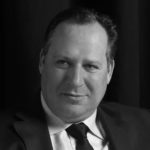 Maarten Vermeulen is the Managing Director for Europe, Russia & CIS at RICS. RICS corporate global strategy focusses on the implementation of International Standards to create consistency and transparency in the land, property and construction sector worldwide. In line with this RICS (co-)develops standards, trains, qualifies and regulate its members, with the overarching objective to protect the 'public good'.   
Maarten's main tasks and responsibilities involve the whole process from strategy development to the successful execution of strategies. The region is very diversified, faces different levels of maturity, and therefore demands for a tailor-made submarket approach. The full operation in Europe covers circa 9,000 members in 24 countries, a staff of 50 people based in 12 countries, and more than 20 national and European Boards with over 150 voluntary Board members.
In addition, Maarten is a regular (keynote) speaker at conferences and events across Europe, he also lectures on a broad range of topics, varying from ethics to sustainability to portfolio, asset and property management, and he is the chief editor and / or (co-)author of 8 books and numerous articles in various national and international magazines. 
Prior to joining RICS in 2014 Maarten has been active in commercial and private equity real estate for more than 22 years, holding senior positions at Bouwfonds, LaSalle, Protego (now Barings) and Composition Capital Partners. Maarten has a Bachelor degree in Hotel and Facility Management, an MBA in general management, and an MSRE in investment management. Moreover, Maarten is Fellow of RICS since 2008 and Certified Board Member since 2017.