Co-founder, CrowdRe
---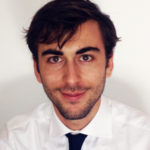 Luca Allevi is the co-founder of CrowdRe, a real estate crowdfunding company operating in the italian market.
Before devoting is work fulltime to CrowdRe, Luca served as a controller at Pizzarotti LLC, a construction and development company operating in the New York City greater area.
Luca also worked as a real estate analyst at Avalon Consulting, an advisory firm based in Milano, specialized in real estate trust evaluation whose clients include Dea Capital SGR, BNP Paribas SGR and Prelios SGR.
Luca graduated with a Master of Science in Business and Corporate Legislation from Bocconi University in 2014. Afterwards, Luca attended New York University's real estate program, where he received a Master in Real Estate with a concentration in Finance and Investment with an Advisory Board Scholarship.