President and Chief Executive Officer, Rose & Associates Southeast, Inc.
---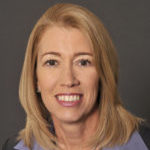 Ms. Rose is President and Chief Executive Officer of Rose & Associates Southeast, Inc. Ms. Rose combined decades of experience as a development expert and real estate analyst to build a unique consulting practice which assists public, private and institutional clients in market feasibility, project positioning, site selection and economic development. Ms. Rose has managed the analysis, planning, development and positioning of over 400 projects throughout the United States.
She holds the Certified Commercial Investment Member (CCIM) designation of the Commercial Investment Real Estate Institute of the National Association of Realtors. After receiving the designation in 1989, she went on to serve on the Institute's Faculty until 1998 and as Chair of several regional and national executive committees.
She also holds the designation of Counselor of Real Estate (CRE) of the National Association of Realtors. The CRE credential is awarded only to those individuals who are invited by their peers as established consultants into the membership of The Counselors of Real Estate. She is currently Chair of the CRE Consulting Corps, a volunteer consulting services committee of the national organization.
Ms. Rose is a long-time member of the Urban Land Institute (ULI), and has served on many national Advisory Services Panels, including the Daniel Rose Center for Public Policy. Locally, she has also chaired a Technical Advisory Panel and is a member of the Regional Trends Council.
Ms. Rose is also a member of the International Economic Development Council (IEDC), the International City/Council Management Association (ICMA), the Southeast Economic Development Association (SEDC) and the North Carolina Downtown Development Association. Ms. Rose is a quoted expert and has authored several articles for a wide variety of industry trade publications and has presented at conferences to a wide variety of audiences on topics including retail, development, urban planning, economic development and related subjects. Her work in real estate, community and economic development has resulted in being recognized by Business Today as a top business woman in the Lake Norman region in 2010 and The Charlotte Business Journal as among the top 25 businesswomen in 2011.
To provide living models and case studies for the firm's work, Ms. Rose is also involved in private investment, development and redevelopment projects, and asset management. She also provides consulting services to real estate and economic development organizations, including award winning initiatives related to small business and entrepreneurship.