Senior Advisor to the Mayor on the Built Environment, City of Charleston, South Carolina
---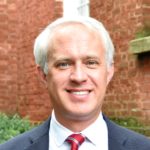 Named as one of the top 30 young professional urban planners in 2009 by Next American City, Josh Martin possesses over seventeen (17) years of public, private, and non-profit sector urban planning and real estate development management experience. Josh has managed numerous strategic real estate development projects including complex mixed-use urban infill projects; development feasibility and financial studies; and retail and commercial schemes.
Currently, as Senior Advisor to Mayor John Tecklenburg on the Built Environment for the City of Charleston, SC, Josh operates within the realms of urban planning, urban design, community outreach, and placemaking.   Over seven years of his experience involved management level public sector experience including roles as the Town of Bluffton Senior Planner, Community Development Director, Town Manager, and the City of Charleston Director of Planning, Preservation, and Economic Innovation under the immediate direction of Mayor Joseph P. Riley, Jr.
Prior to his current position, Josh managed the US operations of a global urban planning and real estate development consultancy in Washington, DC.
Professionally, Josh has been active in the Urban Land Institute, American Planning Association, Congress for the New Urbanism, and the Seaside Institute.