Founder, President & CEO, 
Oxford Capital Group, LLC
---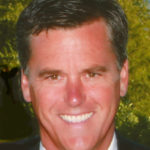 A hotel-real estate entrepreneur and private equity investor, John is the Founder, President and CEO of Oxford Capital Group, LLC, a national real estate private equity, asset management, property management and development firm headquartered in Chicago, Illinois.  He is also the Founder, President and CEO of its primary hotel operating affiliate, Oxford Hotels and Resorts, LLC, which specializes in operating, managing and branding distinctive, high design lifestyle hotels and food and beverage venues.  Its growing portfolio of hospitality and real estate brands include Godfrey, LondonHouse, Julian, Felix, Essex, Cass, Bay Harbor, ALK, Beach, I|O, LH, SX, Ruka and SpaBoutique.  Oxford's geographic focus include the nation's top metropolitan areas: Boston, Chicago, Los Angeles, Miami, New York City, Portland, San Francisco, Seattle, metro Washington D.C., and other select markets with unique attributes including Charleston, SC, New Orleans, LA, and Tampa, FL.
John co-founded his first company, Oxford Realty Corporation at age 24.  He co-founded his second company, Oxford Capital Partners, Inc. during his second year of business school in 1994 while simultaneously completing an extended internship at the Wall Street mergers & acquisitions and merchant banking firm of Wasserstein, Perella & Co.  His third company, Oxford Capital Group, LLC, a successor company to Oxford Capital Partners, Inc., was founded during the 2004-2006 timeframe. 

Oxford Capital was initially founded as a platform to take advantage of what he and a partner felt was a compelling secular arbitrage opportunity resulting from the dramatic overbuilding in the nation's property markets, particularly the lodging sector, in the early to mid-1990's.  Since that time, in three major contrarian investing waves, starting during the RTC crisis in the early 90's, again after the dotcom bubble burst / September 11 and after the "Great Recession" of 2008/2009,  Oxford, its affiliates and principals have successfully sponsored, co-sponsored and/or participated in the investment, acquisition and/or development of approximately $3 billion of primarily hotel real estate across approximately 13,000 hotel rooms and approximately 5,000 employees generating profits in excess of $1.1 Billion for its investors.

Notable Oxford projects include Godfrey Hollywood, Godfrey Hotel & Cabanas, Tampa Bay, LondonHouse Chicago, a luxury lifestyle hotel and two stories of upscale retail at 360 North Michigan Avenue, Metropolitan and  Lexington Hotel's in New York City, National Conference Center-Lansdowne, VA, Langham Chicago at the former IBM building, Hyatt Chicago-Magnificent Mile, Hotel Felix-Chicago, Hotel Julian-Chicago, Essex on the Park-Michigan Avenue luxury apartments and Hotel Essex, Godfrey Hotel-Chicago, Godfrey Hotel-Boston, Godfrey Hotel-Hollywood, Hotel Cass-Chicago, Doubletree Hotel and Conference Center-Chicago North Shore, Renaissance North Shore-Chicago, Hyatt House-Northwest Chicago, Doubletree Wilmington Hotel, and the Marriott Southeast Portfolio: Charleston, Columbia and Rock Hill, South Carolina and Matthews, North Carolina.  JWR/Oxford is also an investor in The Abbey Resort and Avani Spa- Lake Geneva, WI; Aspen Club & Spa and Auberge Residences in Aspen, CO; Lakeshore Sport & Fitness Chicago and Lincoln Park; and nearly a dozen assisted living facilities spread throughout the southeast. Oxford was also an investor in Pan Pacific Hotel-San Francisco, Sir Francis Drake-San Francisco, Hyatt Regency Jacksonville Riverfront and a portfolio of five Japanese hotels in Tokyo, Osaka, Kobe, Okinawa and Fukuoka.
In his role as angel-private equity investor he has invested in a number of emerging growth companies including Argo Tea Inc., Bobtail Ice Cream Co., Cal Pacific, Health Integrated, Inc., Metropolitan Capital Bank Corporation, Nymirum, Inc., Potbelly Sandwich Works, Room Service, Inc., Sunglass Outlet, Inc., Sure Payroll, Talk3, and Top Golf.

John and/or Oxford have been nominated and/or won numerous awards including; Ernst and Young Entrepreneur of the Year, Crain's "40 under 40", and Who's Who, Developer of the Year, Development of the Year, Redevelopment of the Year, National Hotel Transaction of the Year and Top Hotel in the Continental US. Mr. Rutledge has been a regular judge at the University of Chicago's Graduate School of Business New Venture Challenge and a guest speaker at Northwestern's J.L. Kellogg Graduate School of Management.  He is a member: of the advisory board (and a founding investor) of Metropolitan Capital Bank Corporation; the Young Presidents Organization (YPO-Gold), where he is past Chairman of the Global Hospitality Network; the Economic Club of Chicago; the Commercial Club of Chicago; The Chicago Commonwealth Club; an Emeritus member of the Auxiliary Board of the Art Institute of Chicago; the Advisory Board for the Polsky Center of Entrepreneurship at the University of Chicago's Graduate School of Business and a member of St. Chrysostom's Episcopal Church of Chicago. John is also a Trustee of The Chicago Architectural Foundation.  A graduate of New Trier High School in Winnetka, Illinois, John graduated from the University of Michigan, Ann Arbor with a bachelor's degree in Economics and an emphasis in Real Estate.  He received his MBA from the University of Chicago's Graduate School of Business with an emphasis in International Finance and Economics.  He has also studied at Northwestern University, Harvard Business School (YPO President's Program) and Oxford University (Christ Church).
 
A devoted family man, John is a voracious reader who loves biographical, business, social, architectural, political and military history.  He also enjoys chess, genealogy, art, cinema, classic boats, architecture, nutrition, the scouting movement and sports of all kinds including: triathlons, sailing, skiing (helicopter and racing), waterskiing (slalom and barefoot), racquet sports (tennis, platform tennis and a little squash), golf (not very often or very well and thus least proficient sport), swimming, scuba diving and world (and often adventure) travel, with highlights including a trip to the North Pole, scuba diving off the great barrier reef of Australia, elephant trekking in the jungles of Thailand and Africa, skydiving in New Zealand, helicopter skiing in the Rockies and a "trip around the world" just before business school.