International Business Director, UrbiStat
---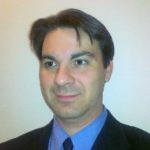 Francesco was born in Rome, Italy, in 1979 and graduated in 2003 with a Bachelor of Science in Business Administration (BSBA) from Youngstown State University, an AACSB accredited academic institution located in Ohio, USA. Furthermore, Francesco was awarded a full-time graduate assistantship and earned a Master of Science in Business Administration (MBA) in 2005 from the same university.
Francesco was hired by Sonae Sierra in 2005 to join the Italian team based in Milano and the cross-country company research team. In his last position, he served as Manager of Competitive Intelligence leading a team of two senior researchers performing development, acquisition and impact studies across Europe, Asia and South America. Francesco mastered the use of geo-marketing tools like ArcGIS, GfK Regio Graph and uGeo by UrbiStat.
As of February 2017, Francesco is partner and director of international business at UrbiStat, a leading international service provider in the fields of geo marketing and market research specialized in the retail and real estate industries.
Francesco is an active member of the ICSC (International Council of Shopping Center); he was invited as guest speaker at the Eastern European Conference held in Bucharest in 2009, attended the Retail Property School in Philadelphia in 2005 and the Leasing Property School in Brussels in 2011. He is the author of the article "A Decade of Change in Italy's Shopping Centers" published on the Retail Property Insights Magazine (Volume 20, No. 2, 2013). As of January 2018, he is also a proud member of the ICSC European Research Group.
Francesco is married with Laura and the father of Martina. He lives in Bologna, Italy.