Innovation Advisor
---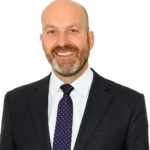 Edoardo is an expert at the intersection of innovation, digital communication and tourism and has advised numerous governmental agencies, companies and organizations during last years.
He has been member of the Task Force for the Digital Agenda of the Presidency of the Council and advisor to the Italian Digital Champion, Francesco Caio.
Recently he has been advisor of the Rome 2024 Olympic and Paralympic Candidature Committee formed by Italian Olympic Committee (CONI) and Italian Paralympic Committee (CIP) representing Poste Italiane as main sponsor.
He has been member of the Board of Directors of the Agency for Innovation of the Presidency of the Council of Ministers of the Italian Government, participating to the creation of first Sino Italian Technology Transfer Centers.
Advisor for Innovation in Tourism in the Department of Tourism as digital strategist for the Italian national tourism promotion and advisor to World Expo Milano 2015 for data standardization about tourism offer.
Advisor to the Ministry of Foreign Affairs, Government Commissioner for Shanghai World Expo 2010 and member of the organizing committee of experts for the initiative "Italy of Innovators" promoted to select companies and innovative entrepreneurs to be exhibited at the Italian pavilion in Shanghai World Expo 2010. He participated to the constitution of International Technology Transfer Network Centers ittn.com.cn China Italy in Beijing, Shanghai and Nanjing.
President of the Fair Trade Foundation Villa Erba, Director of Villa Erba Spa, a privately-owned conference and exhibition center, whose main shareholder is the Fiera Milan Foundation; also Member of the Technological Innovation Committee of the  Association of Italian Fair Trade Organizers (AEFI)
He  has been associated Professor at Master in Tourism and Cultural Management of Consorzio Humanitas –  Lumsa Rome and has been Lecturer at Master in Tourism Web Marketing and member of Advisory Board at Master in Hospitality Management LUISS University Rome; Lecturer at Innovation in Hospitality Management CUOA Foundation; Lecturer at Met Academy for the Master ETP in Economy and Politics for Tourism; Lecturer at Master in Tourism management of MIB di Trieste, SDA Bocconi, and Venue management; Jing MU for Chinese trade show operators of MIP Politecnico Milano.