OHL – Executive Director, Project Co – CHUM
---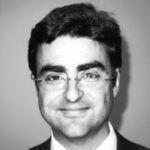 Daniel Fariña has 20 years of experience in operation of major public infrastructure projects under different structured finance formula, mainly PPP/PFI having played a key role in CHUM Project transaction at financial close, largest North American bond deal and the subsequent management of the operation of CHUM PPP concession for +6 years. Daniel has also worked in several infrastructure structured finance projects in Europe, the Middle East, Africa, and Central America as director / manager of both private companies and public authorities.
During the last seven years, Daniel has participated in some other North American large Finance Structure bids (Eglington crosstown, Ste-Justine Hospital, Iqaluit Airport and Automated People Mover – Landside Access Modernization Program at LA Airport among others.
Daniel has a background in engineering, with a MSc in Engineering and MBA from European universities, supplemented with additional professional certificates from Stanford University and George Washington University.