Senior Vice President, Lowe
---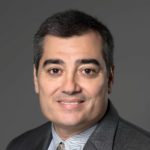 Dan is responsible for Lowe's hospitality, master planned resort communities and commercial development and investment activities in the southeast U.S. and Caribbean. He is involved in all aspects of the development process including sourcing projects, securing entitlements, working closely with the construction and sales and marketing teams and transitioning projects from development to operations. While with Lowe he has been involved in development projects totaling $600 million, most recently overseeing the $100 million condominium and conference center development at Wild Dunes Resort.
Dan also works closely with Lowe's hotel management subsidiary, Two Roads Hospitality assisting with due diligence for hotel and resort acquisitions.  He is currently in the final stages of the planning and design for two additional hotels in the Charleston region; a 153 room full service hotel as part of the Wild Dunes Resort expansion and a 225 room full service waterfront hotel in downtown Charleston.
Dan and his family spend time enjoying all of the wonderful things Charleston has to offer, including exploring the City's historic landmarks and dining at its many fine restaurants.
Education:  Lafayette College, BA; Columbia Business School, MBA