EXECUTIVE VICE-PRESIDENT & PARTNER, DEVELOPMENT, Carbonleo
---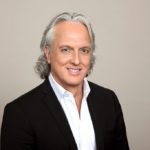 Claude Marcotte has worked for over 25 years in urban planning and development in the real estate industry; he has developed integrated urban projects, residential buildings, commercial centers and retail outlets. Mr. Marcotte is responsible for identifying new business opportunities and ensuring their planning and execution. In addition to coordinating the development and construction team, Mr. Marcotte oversees external consultants and suppliers, including planners, architects, engineers, contractors, and other stakeholders involved in the planning and realisation of Carbonleo's real estate projects.
Throughout his career, Mr. Marcotte has participated in the development and the implementation of major projects, including the Quartier Griffintown and the Tour des Canadiens condominium projects. Before joining Carbonleo's team, Mr. Marcotte was a Senior Partner and member of the Executive Committee of Groupe IBI/DAA, where he managed the urban design, architecture, landscape architecture, and real estate divisions. Mr. Marcotte was also Vice-President of Real Estate Development at Loblaw Properties Ltd., where he participated in the implementation of the company's banners in Québec.
Claude Marcotte holds a BA in Urban Planning from the University of Montréal.