Director of the Travel & Tourism Innovation Center, IE Business School
---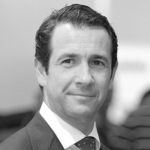 Mr. Lopez de Avila works at IE Business School (www.ie.edu), one of the top business schools worldwide, as Professor of Innovation Management, Director of the Tourism Innovation Initiative and Director of Corporate Relations EMEA-APAC. As a scholar, he focuses in various research areas in Tourism like Innovation, Digital Transformation and Smart Destinations in both private and public sector.
Special Advisor to the Secretary General of the UNWTO on Innovation and Technology in 2017, he has led the Smart Destination Initiative in Spain as President-CEO of SEGITTUR from 2012 to 2017. A leading and very innovative initiative worldwide that is changing the Tourism strategy in the XXI century, based on Sustainability, Innovation, Technology, and Accessibility.
Thanks to this initiative, Spain was the first country in including the "Smart" concept in its Tourism Strategic National Plan, in implementing pilot projects throughout the country and in developing the first Smart Tourism Intelligence System (#bigdata #IoT #Analytics) for a destination.
Mr. Lopez de Avila was also an entrepreneur, as founding partner many companies, so he created in 2012 the Spanish Tourism Entrepreneur Network (Red Innpulsa) and the Emprendetur finance program of the Secretary of State of Tourism (which has financed around 400 start-ups and companies with more than 80M€).
He earned an Executive MBA from IE Business School and a Bachelor Degree in Law from ULPGC (Spain).
He is an international speaker and loves creating and working on disruptive, interdisciplinary, international and intercultural projects.