Executive Vice President, Enhanced Value Strategies, Inc.
---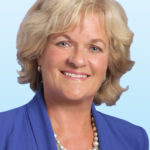 Ms. Timm is a real estate industry leader with advanced expertise in owner representation and advocacy from start to finish and in all aspects of real estate ownership and investing, including asset acquisition and development, partnership structure and management, designing and procuring debt and equity financing, valuations and appraisals. Her professional experience extends to advisory and consulting services, as well as brokerage and transaction services.
Prior to joining EVS, Ms. Timm was the COO/ CFO and Principal for Conrad Properties Corporation where she led all finance, investment and sales activities for the firm. She was instrumental in developing several urban infill developments, primarily high-rise residential condominiums and apartments, mid-rise office parks, and mixed-use office and commercial developments. Ms. Timm is currently a development consultant in mixed-use and age-in-place housing for seniors. Total career development, financing, investment and brokerage transactions exceed $1.2 billion.