Professor and Director of the CREFC Center for Real Estate Finance at NYU Schack, New York University | Schack Institute of Real Estate
---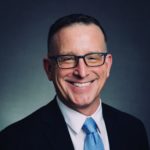 Timothy H. Savage is a Clinical Assistant Professor at the NYU Schack Institute of Real Estate, where he is the Faculty Director of the CREFC Center for Real Estate Finance.  He is the former Senior Managing Economist and Principal Data Scientist of CBRE Econometric Advisors (the former Torto Wheaton Research Group).
Tim is an economist with nearly 25 years of experience at international consulting firms such as Charles River Associates and Navigant Consulting.  His focus is the use of machine learning to evaluate business strategy, in particular the uses of Bayesian analysis and Monte Carlo simulation.  He speaks frequently to institutional investors in commercial real estate on macroeconomics, monetary and fiscal policy, and the potential impacts of big data and technological disruption.
His research has been twice discussed in the Economist, and he has addressed the National League of Cities on uses of big data in policymaking and the National Association of Realtors on macroeconomics and monetary policy.  His comments have appeared in The Commercial Observer, The New York Post, PERE Magazine, PropModo, the Wall Street Journal and Vox Media.
He is a Former Distinguished Fellow of the NAIOP Research Foundation, a member of The Counselors of Real Estate (CRE) and a mentor at the Real Estate Research Institute (RERI).  Tim holds a Ph.D. in economics from the University of North Carolina at Chapel Hill with concentrations in microeconomics and econometrics.