President, Citiventure Associates, LLC
---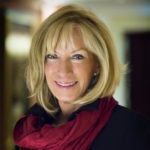 Marilee Utter is President and founder of Citiventure Associates, LLC, a real estate advisory firm focused on development strategy, and offering particular expertise in Public-Private Partnerships (P3s), Transit-Oriented Developments (TOD), and transformational real estate.
Previously, she was Executive Vice President of the Urban Land Institute, a Washington DC-based global non-profit of 40,000+ members known for real estate best practices and cutting-edge thinking.  Her responsibilities included oversight of staff, operations, and local impact for offices in 75 cities around the world.
Prior to that, Marilee's experience included Managing Partner for P3 West LLC, Regional Vice President with Trillium Corporation managing the land development revitalization of Denver's Central Platte Valley rail yards, Mayoral–appointee Director of the Office of Asset Management for the City and County of Denver, first manager of Department of Transit-Oriented Development for the (Denver) Regional Transit District, Vice President with (now) Wells Fargo Bank, and secondary math teacher.
With this unique background, Marilee has become a nationally known speaker, writer, and advisor on innovative approaches to community redevelopment and urban issues.
Marilee holds an MBA from UCLA's Anderson School, a certificate in State and Local Public Policy from Harvard's Kennedy School, and a designation from The Counselors of Real Estate (CRE) where she is 2022 Global Chair.  She is adjunct faculty at University of Colorado Denver, national Trustee for the Urban Land Institute and past Chair of the Colorado District Council. Among other community roles she serves on the Metropolitan State University of Denver Foundation Board, and is a member of the International Women's Forum.