Senior Director, Development, NB Development Tour
---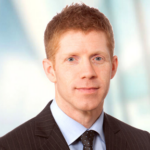 As part of the Senior Management Team, Keith Craig is involved in the day to day operations of the Company. As Senior Director, Keith is responsible for all aspects of development including strategy, financial analysis, entitlements, programming and design, directing team members and third party consultants, managing contracts, and project execution.
Keith has 19 years of experience in Boston's real estate community. Prior to joining NB Development Group, Keith worked for Northland Investment Corporation, an owner and developer of residential and commercial real estate, Epsilon Associates, Joslin, Lesser & Associates (now NV5), and the City of Somerville. Keith also spent several years as a Senior Project Manager with the Boston Planning and Development Agency (BPDA) managing the design and development review process for a range of complex development projects, including major area colleges and hospitals. While at the BPDA, he facilitated the entitlement and permitting process for more than 10 million square feet of development.
Keith graduated from Dalhousie University with a Masters degree in Urban Planning and received his Bachelors degree from the University of Calgary. Keith is a member of the Urban Land Institute and the National Association of Industrial and Office Properties. He is also a LEED Accredited Professional.