Executive Director and Associate Professor of the Practice at MIT's Center for Real Estate
---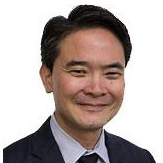 He oversees the Master of Science Real Estate Development degree program as well as the Center for Real Estate's industry relations and partnerships. In addition to his administrative role, Mr. Shen also teaches and is a proponent for the Center for Real Estate's interdisciplinary curriculum of "City Making" that draws on knowledge, research and practice across the fields of design, city planning, public policy, finance and real estate. The pedagogical objective of this curriculum is to prepare students for solving the most pressing and complex urban challenges such as social equity, housing affordability, climate resiliency, and the rebuilding of decaying infrastructure.
Prior to his academic appointment at MIT, Mr. Shen was the Director of Planning at the Boston Redevelopment Authority, Boston's Economic Development and Planning Agency. In addition, he served as Boston's Chief City Planner for thirteen years where he worked closely with the Mayor of Boston to envision, coordinate and administer the city's planning and economic development policies and regulations. He was intimately involved in many of Boston's most important planning and economic development initiatives for over two decades from 1993 to 2015. They include the development guidelines for the Rose Kennedy Greenway, the planning and implementation of the South Boston Waterfront Innovation District, the refurbishment of Fenway Park, and the revitalization of Nubian Square.
Throughout his professional and academic career, Mr. Shen has been a staunch advocate for design quality, diversity and livability in cities. Mr. Shen is a graduate of Swarthmore College and has a Master of Architecture from MIT.