Chair and Committee Member, Mass PRIM Real Estate & Timber Committee
(Managing Director BlackRock, Retired)
---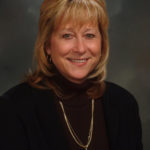 Jill has 40 years of institutional real estate investment experience and currently serves as Chair of the Mass PRIM Real Estate and Timber Committee, Member of the New York State Teachers Real Estate Committee, Commissioner – Boston Zoning Commission, and Advisor – University of Wisconsin Foundation Investment and Alternatives Committees.  Previously, Jill was a Director at the University of Wisconsin Foundation Board (2007-2020) and was Chair of both Investment and Alternatives Committees.
Jill retired from BlackRock in June 2008, where she held the position of Managing Director with various portfolio management, real estate investment and leadership roles at BlackRock Real Estate as well its predecessors including President and CEO of GE Capital Investment Advisors.
She is a Counselor of Real Estate (CRE) and former Chair of the CRE New England Chapter. Jill has been a full member of the Urban Land Institute since 1994 and recently served as Governing Trustee (2016-2020), Founder and Chair of Urban Development Mixed Use (UDMUC) Platinum Product Council (2017-2020), Chair of Urban Development Mixed Use (UDMUC) Red Product Council and member of the Executive Committee of the ULI Women's Leadership Initiative.
Jill earned a MS in Business in Real Estate Appraisal and Investment Analysis in 1982 and a BBA with Majors in Real Estate and Finance awarded with Honors and Distinction in 1981, both from the University of Wisconsin Madison.  She received the Outstanding University of Wisconsin Real Estate Alumnus Award in 2010 and was a Teaching Assistant under Professor James A. Graaskamp in 1981-82. She also currently serves on the University of Wisconsin Astronomy Board of Visitors.
Jill is on the Board of the Community Music Center of Boston and lives in the Beacon Hill neighborhood where she and her husband raised their four children.