Research Scientist and Director, Real Estate Technology Initiative, MIT's Center for Real Estate
---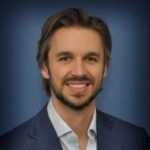 James Scott is a Research Scientist and Director of the Real Estate Technology Initiative at MIT's Center for Real Estate, with a primary focus on real estate automation and technology. The Real Estate Technology Initiative is an interdisciplinary research platform that identifies real estate's newest technological innovations, products, processes and how they may affect the real estate industry.
James works with stakeholders across the Proptech sector to identify technologies that will make buildings more energy efficient, more competitive, and better for the end user. James also teaches classes on innovation, Proptech and entrepreneurship at MIT.
James has written numerous industry papers and gives regular presentations globally on automation, 'Proptech' and the future of innovation in the industry. James has extensive experience in digital twin, smart buildings, automation, 5G, artificial intelligence and the Metaverse, and has worked with numerous sectors of the industry including construction, fintech, design, property management, asset management, sales, leasing, and venture capital.