Managing Director, Aegir Port Property Advisers
---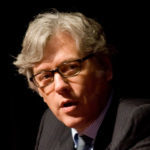 Franc J Pigna is the Managing Director and founder of Aegir Port Property Advisers (a State of Florida Certified Minority Enterprise). Established in 2003, Aegir is the pioneer property consultancy exclusively focused on meeting the unique real estate challenges faced by ports and associated industries. This is accomplished through practical, market-driven solutions to increase port competitive advantages, maximise real estate-based revenues and enhance overall port values through the more strategic use of a port's largest asset – property.
Aegir has been involved in some of the most complicated valuations of major port properties, as well as lease modelling of large port land portfolios, on and off port property expansion strategies, development of strategic port property asset management plans, conducting 'Highest and Best Use' development and feasibility studies for port land and facilities, undertaking due diligence for the property side of major investments in ports and other port related analyses for diverse ports internationally.
Pigna is a frequent speaker at industry events and universities worldwide and has authored several papers, articles, and chapters on port property, infrastructure finance, port authority structures and city-port issues, including writing the American Association of Port Authorities' seminal research paper on the subject of 'port property'. Prior to Aegir, Pigna was the Deputy Chairman and COO of the Latin America region for the largest commercial/industrial property services company in the world (a Fortune 500, NYSE listed firm).