President, SB Friedman Development Advisors
---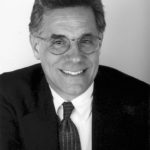 Steve Friedman has more than 40 years of experience in real estate and development advisory services. He leads SB Friedman Development Advisors, a 23-member consulting firm that works closely with public, private and institutional clients on innovative public-private partnerships and development strategies that have resulted in 4,000 units of affordable housing and $3.5 billion of public funds as part of $11.4 billion of public-private development projects over the past 15 years. Steve and the firm are deeply engaged in both formulating redevelopment strategies and advising on the use of Tax Increment Financing, Business Districts, Special Service Areas, and New Markets Tax Credits for a wide range of projects. These include mixed-use projects, industrial expansions, community facilities, downtown redevelopment, transit-oriented development, waterfronts, airport collateral development and industrial revitalization.  The firm has undertaken substantial work on value capture strategies for transportation infrastructure, including projects for the Chicago Metropolitan Agency for Planning, and as part of the Tier 2 EIS for the Elgin-O'Hare West Bypass transportation project and the Illinois 53/120 Project.  The firm performed the work that resulted in the Transit TIF for the Red Purple Modernization project in Chicago including the financial feasibility study underlying the $600 million TIF supported portion of the local match for a $1.1 billion Core Capacity grant.
Steve has played a number of roles within the Counselors including chairing the Mid-west Chapter and serving as External Affairs Sector Leader for Public-Private Partnerships.  He received the James Felt Creative Counseling Award in 2013 for his work on the Bredemann-Reservoir redevelopment that resulted in the Shops and Residences of Uptown Park Ridge, IL.
Steve is a director of The Civic Federation, Family Focus, and the Forest Preserve Foundation (Cook County).  He is a Fellow of the American Institute of Certified Planners and a full member of the Urban Land Institute (ULI) for which he has served in District Council and national leadership positions. He is currently a member of the Chicago District Council Advisory Committee, Vice Chair of the Public-Private Partnerships Gold Council and editor of the 2016 ULI publication "Successful Public-Private Partnerships: from Principles to Practices."  Steve also served on the board and as president of the Housing Opportunity Development Corporation, and as chair of the board of his undergraduate college.  He holds a B.A. from Goddard College in Vermont and an M.S. in Urban and Regional Planning from the University of Wisconsin at Madison.