Principal, DeLacy Consulting, LLC
---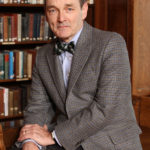 DeLacy Consulting, LLC is a Chicago-based boutique real estate consulting firm specializing in valuation counsel, property tax consulting, appraisal services, litigation support and Green Energy Valuation. Green Energy Valuation focuses on the real estate implications of electric power generated when using renewable fuels; i.e. wind, solar, biomass or other non-fossil fuels.
P. Barton DeLacy brought 35 years of advisory experience to the firm, founded in 2013. His seasoned perspective spans all North American geographies and touches virtually all property types. In his corporate career, including practice leadership positions at Cushman & Wakefield, CBRE and Arthur Andersen, DeLacy concentrated on working with corporate clients and public institutions.
Mr. DeLacy was a Senior Managing Director, and spent eight years at Cushman & Wakefield in Chicago and Portland, Oregon. Prior to joining C&W, DeLacy logged over 20 years as a partner or principal of fee appraisal and consulting firms. From 1998-2002 he led the real estate consulting practice in the Pacific Northwest for Arthur Andersen LLP. DeLacy began his career in 1977 as a residential appraiser for the Oregon-based Benj. Franklin Savings and Loan.
In addition to conventional appraisal assignments, Mr. DeLacy's counseling practice centers on problem solving engagements where valuation is incidental to the solution. Specialties include trust and estates, property tax consulting, litigation support, integrated business, personal and real property appraisals, land use impact studies, and counseling for non-profit businesses and institutions with real estate assets.
Mr. DeLacy has appeared as an expert witness or prepared expert testimony in eminent domain proceedings, property damages cases, bankruptcy hearings, land use hearings and property tax appeals. He has analyzed rural land use impacts and performed valuations for siting energy facilities including wind turbine farms, cell towers and power generating plants.
Specifically, Mr. DeLacy has qualified as an expert witness in real property valuation cases for United States Circuit Courts in New Jersey, Oregon, Illinois and Northern California. Mr. DeLacy has presented expert testimony in property tax appeals at various levels in Oregon, Washington, Missouri, Illinois, Georgia and Montana.
He has also been retained by the US Departments of Justice and Interior, Bureau of Indian Affairs, the Department of Defense (US Navy), US Forest Service, General Services Administration (GSA) and Internal Revenue Service as a valuation expert.